Monday: Grilled Tofu and Vegetable Wraps
Short on ideas for a filling meatless meal you can make on the grill? We love this sandwich because it's both nutritious and practical. Zucchini, red peppers and tofu are grilled and then wrapped, blending the flavours together.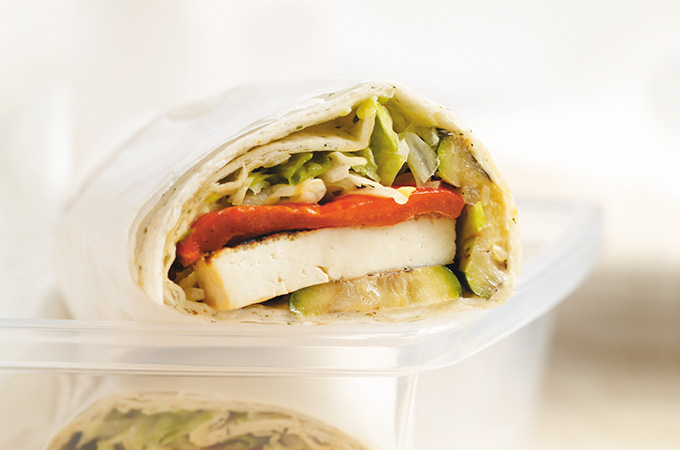 Tuesday: Chicken Burgers With Barbecue Sauce
This burger will definitely turn any outdoor meal into a party. The warm and syrupy barbecue sauce is well worth the 10 minutes of prep. The chicken is juicy, and tastes like summer and all the best poolside moments to come.
Wednesday: Curried Shrimp Skewers
Sautées, au four ou grillées, comme ici, les crevettes sont d'une grande polyvalence. On aime les cuisiner en toute saison. On les accompagne d'une sauce sucrée-salée, faite d'ingrédients qu'on a toujours dans le garde-manger, et d'un riz pour un repas complet.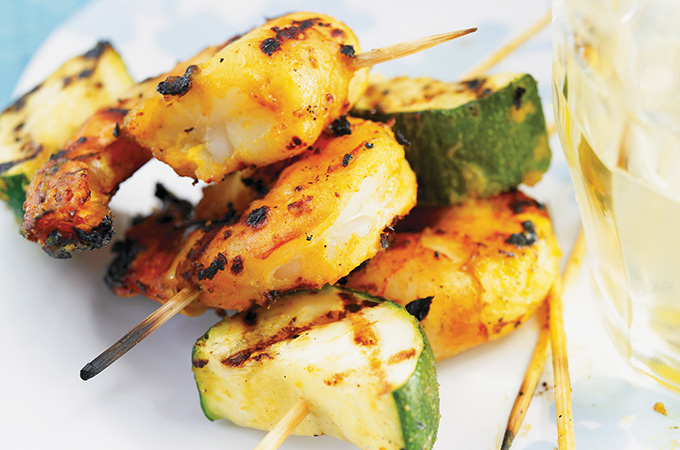 Thursday: Grilled Pizza
A pizza that tastes like it came straight out of a wood-burning oven! Just place it directly onto the grill or on a pizza stone. Once grilled, the dough is ready for a variety of toppings. We have a few suggestions for you.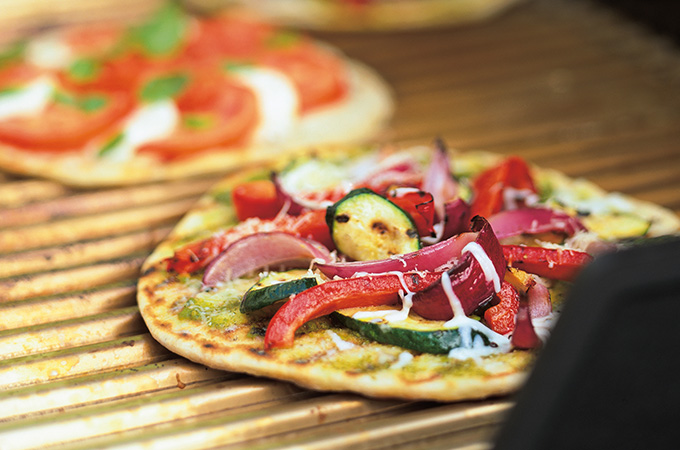 Friday: Cajun Spice Salmon and Vegetables
Salmon on the grill is a summer staple. We've seasoned it here with a blend of Cajun spices that gives it a powerful flavour. And with Father's Day coming up, this recipe is a great way to help celebrate!
Weekend: BBQ Box from Café RICARDO
Don't feel like cooking for Father's Day? We have a solution for you! Our BBQ Box for 2 or 4 people will allow you to fully enjoy the special day, all without turning on the oven. Enjoy it out in the backyard with the family, or have it delivered to dad as a surprise!