These ready-to-cook sauces are made in Quebec and use local and natural ingredients. That's the secret of our sauces! All that's left is to pair them with the protein of your choice. It's that easy and it helps keep time spent in the kitchen to a minimum for those days when you just don't have enough time.
1. Teriyaki
On the menu: versatility and simplicity! Let's start with our Teriyaki sauce, a classic of Asian cuisine, that tastes amazing with beef, pork and even salmon. Simply sauté your ingredients for a few minutes, then cook in the sauce, which  adds just a touch of sweetness, enough to wake up your taste buds!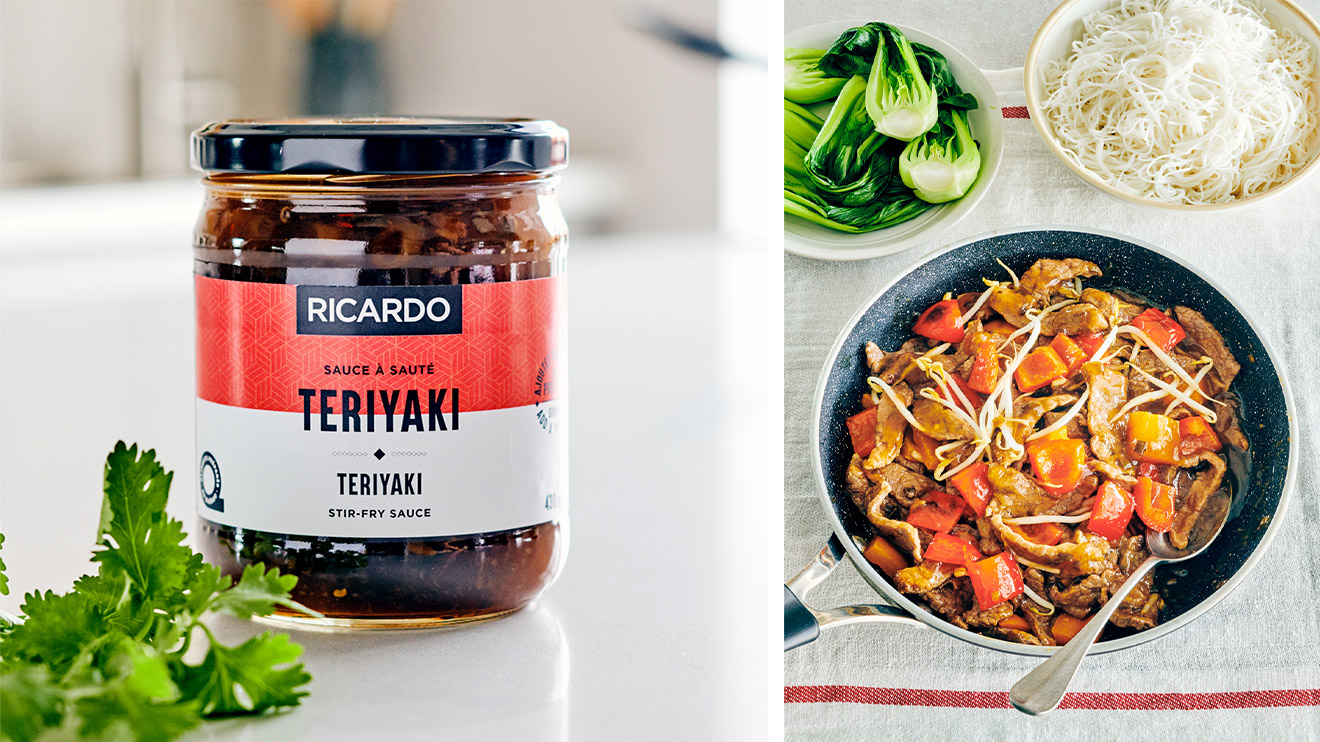 2. General Tao
Next up, make everyone happy with our General Tao sauce, that sticky delight that's beyond compare! Whether it's with chicken, shrimp or even tofu, it is simply sublime with its lightly spicy and sweet-and-sour notes. Add it at the end of your cooking and serve on a bed of rice. A world of flavour!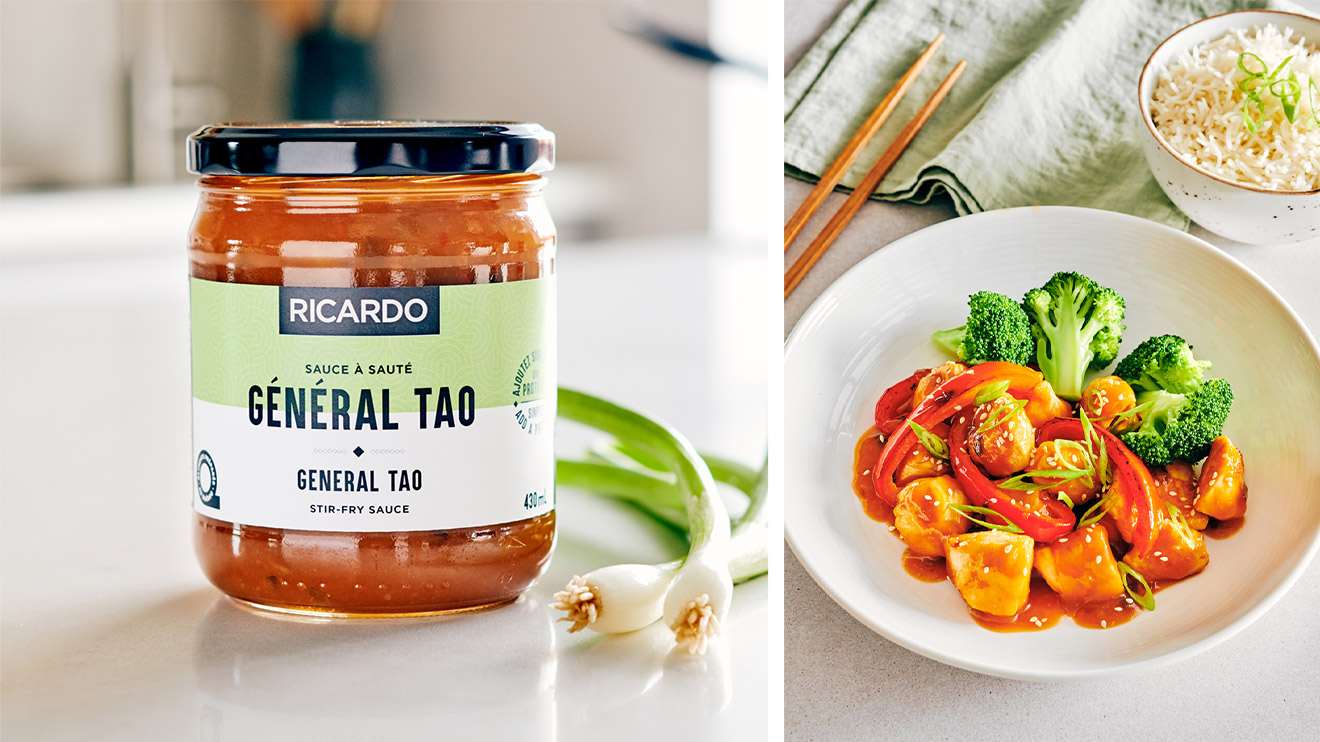 3. Lemon and Caper
Our Lemon and Caper sauce rounds off the list. Tasty when tossed with veggies or pasta, it also pairs well with seafood and poultry. Add this creamy and acidic sauce to your ingredients and let simmer for a few minutes, enough for the flavours to develop. And it's ready to enjoy!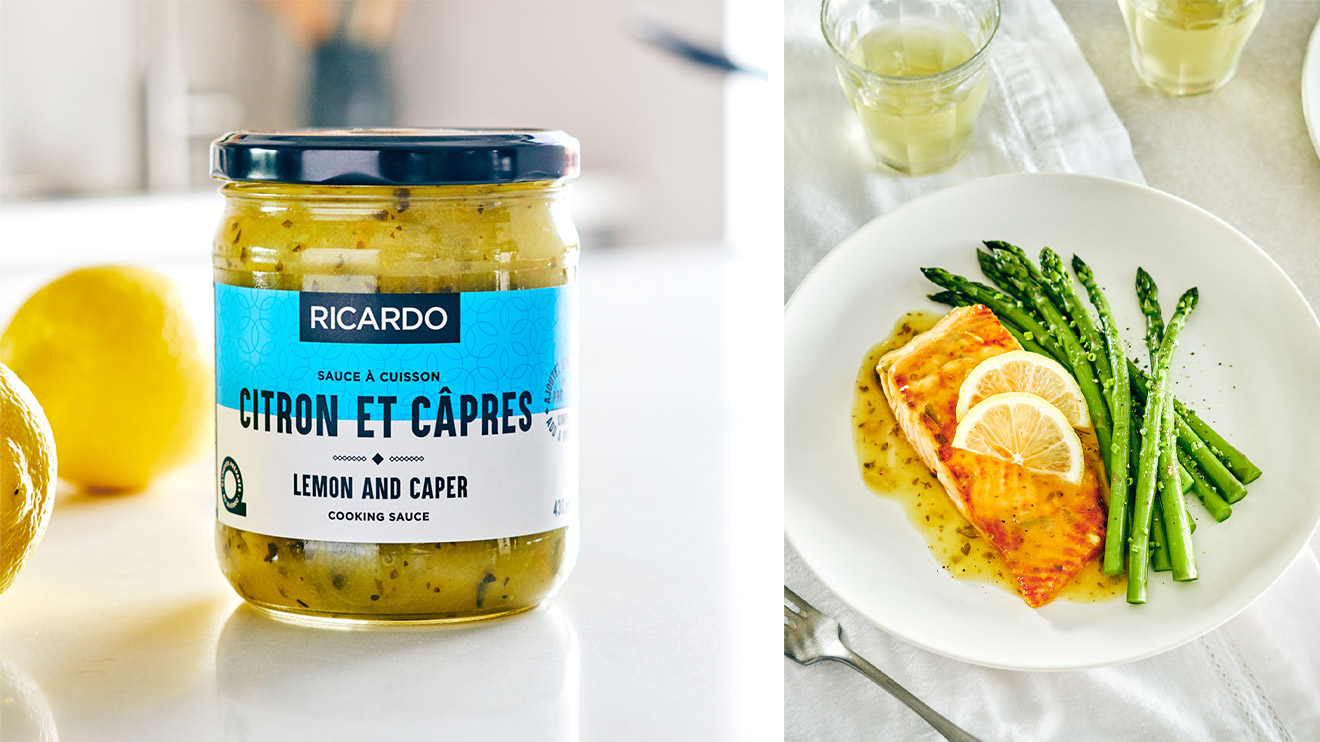 Our two stir-fry sauces (Teriyaki and General Tao) are sold in the meat department at IGA stores across Quebec, as well as our online store and at our three Boutique RICARDO locations. As for our Lemon and Caper cooking sauce, it can be found in the fish section of IGA stores across Quebec. Enjoy!