In terms of our most popular dishes, General Tao tofu is at the top of the recipe searches on our site. And it's no secret that we are also big General Tao fans. With recipes for General Tao chicken, no-fry General Tao chicken, General Tao tofu, General Tao chicken wings and General Tao cocktail sausages, as well as General Tao sauce available in grocery stores and ready-to-eat General Tao dumplings, let's just say that General Tao has carved out a special place at RICARDO.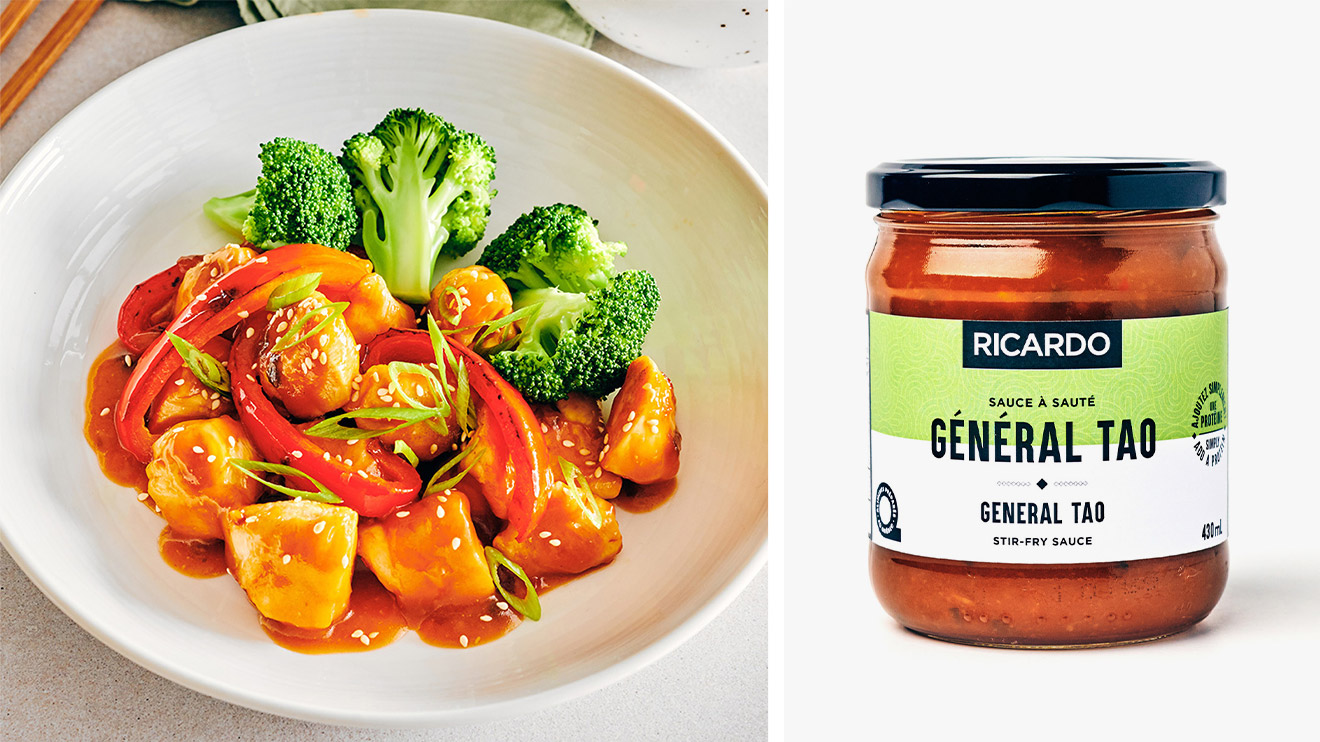 But what exactly makes this dish so irresistible?
A long-standing love affair
Our first version of General Tao chicken appeared in our magazine in 2006. That recipe, created 15 years ago, was just the beginning of our search for the best way to recreate this dish for the home cook.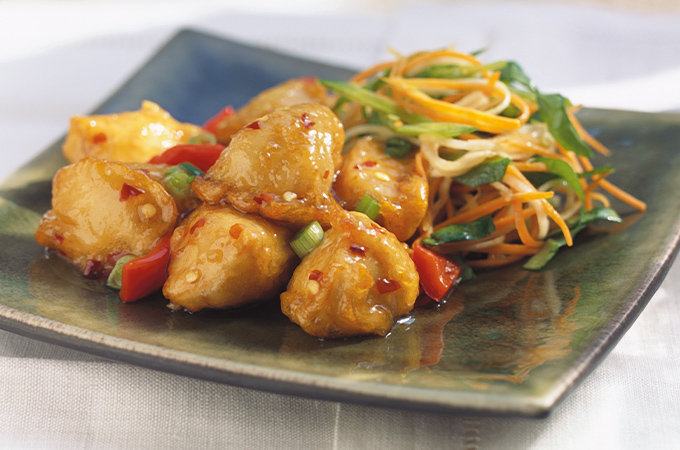 The dish's origins go back to Chinese culinary practices, along with their many regional influences, but its popularity certainly stems in part from the adaptation for North American palates created in New York in the 1970s from the original recipe of the late chef Peng Chang-kuei.
So, it wasn't General Tao himself who created this recipe? Not quite.
General Tao, General Tso, General Zuo
General Tao was a real person, but he was not a chef. Zuo Zongtang, also known as General Tso in the United States, was a well-known military man from Hunan Province in China. It turns out that Chef Peng Chang-kuei was also from Hunan Province and was made ambassador of a chicken recipe with a spicy-sour sauce, called General Tao. Hence the appearance of "General Tso chicken" on the menus of restaurants at the time.
The arrival of the dish in America
A man named Tsung Ting Wang, a New York chef, said to be responsible for the popularization of Sichuan cuisine in the United States, stumbled upon General Tso chicken during a culinary trip to Taiwan. Knowing the palate of American diners, Chef Wang added a crispier batter to the chicken as well as sugar to the sauce.
As the story goes, sometime later, Chef Peng Chang-kuei left his native Taiwan for America in pursuit of the American dream. To his surprise, Americans already knew about a version of his famous recipe.
This dish has been transformed and adapted in endless different ways, has traversed the entire world, and has made its way onto our website with our own RICARDO versions.
The origins of this now iconic dish are complex and highly debated, yet one thing remains clear; without the influence of Hunan Province cuisine and Chinese immigration to North America, this dish would never have been able to make its way onto our plates and into our hearts.
And for those of you who got hungry reading this, here is our famous General Tao tofu recipe: