Crab fishing
At the start of April, from Greenland all the way down to Maine and off the coasts of Nova Scotia, Newfoundland and Labrador, fishermen release their traps into the semi-dark waters, sometimes up to 450 feet (140 m) deep, to catch the first of the crabs. And like every year, with the approach of Easter, it's crab craziness more or less until the end of May.
Warm Buttered Crab
The crab is served in a beautiful dish, directly on the table, so that guests can help themselves and dip the meat into the sauce of their choosing. The broth helps keep the crab legs warm. Save the rest of the body for another recipe, such as crab spring rolls or crab and shrimp chowder.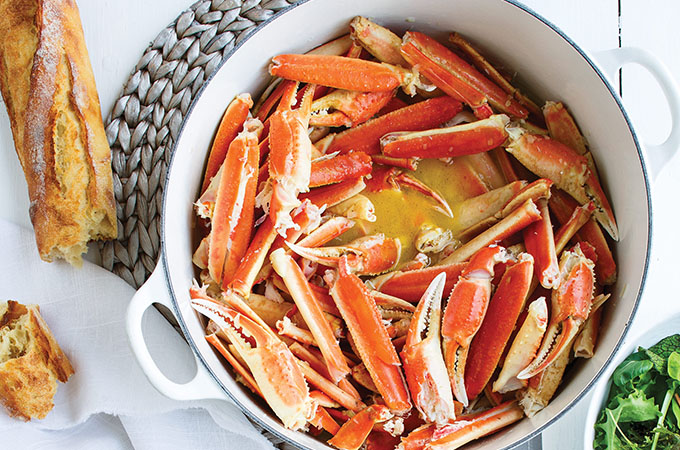 Try one of these recipes to enjoy alongside your warm crab:
Why is crab always frozen?
Unlike lobster, crabs have a hard time getting acclimated to life in a tank. This is why, as soon as they hit the dock, they are cooked and then frozen. This preservation process allows fishmongers to meet local off-season demand, as well as demand from outside the country. In fact, the United States ranks first among importers of Canadian crab. Among the other countries that are fond of our crab are China and Japan.
American-Style Crab Boil
Crab boil is a dish from the American east coast, and there are two types: Louisiana, where the crab is boiled and seasoned with a concentrate of local spices, Zatarain's®, and Maryland, where it is parboiled and seasoned with Old Bay®. It's the latter that inspired this recipe. Save the rest of the broth from the crab boil to make a fish soup or crab and shrimp chowder.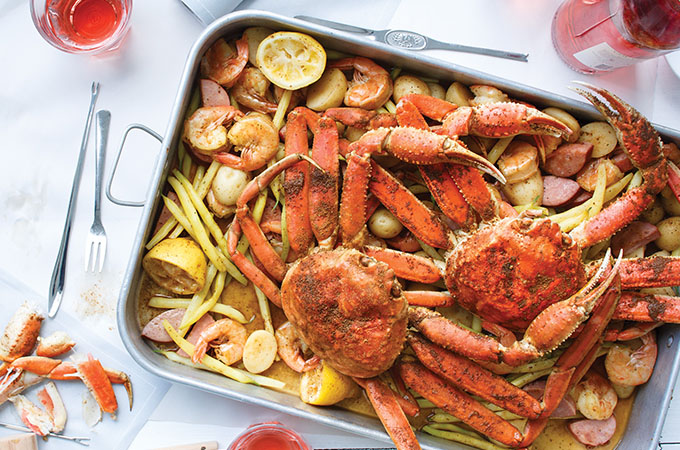 Crab and Shrimp Chowder
Using the reserved boiled broth from the crab boil, you can prepare this tasty crab and shrimp chowder. This soup has a generous serving of Nordic shrimp, and the broth has added cream and potatoes for a very thick and rich consistency. If you don't have crab broth, you can simply replace it with chicken broth and then add Old Bay® seasoning.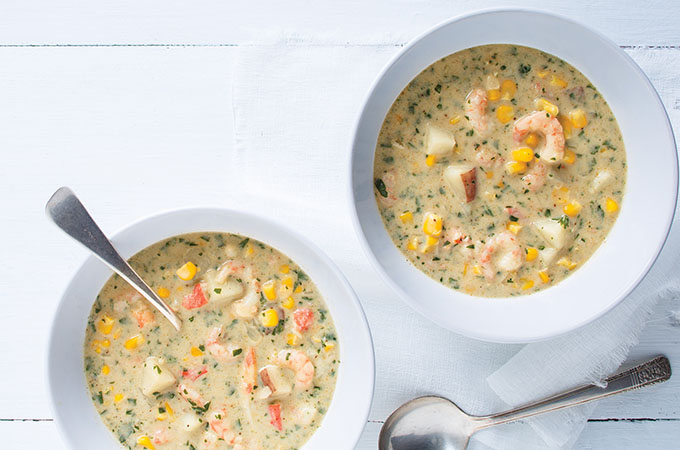 Calculating servings
While a whole crab, on average, weighs just under two pounds, its shelled meat tends to be only a quarter of its weight. The legs are the most coveted parts, which is why they are often found sold in sections (five legs, one with a claw, per section). You would require about a pound and a half of legs per person.
Crab Spring Rolls
To really show off the crab meat, pair it with fresh vegetables like in this spring roll recipe. Then serve it with a sweet-and-spicy sauce, rather than the usual peanut sauce.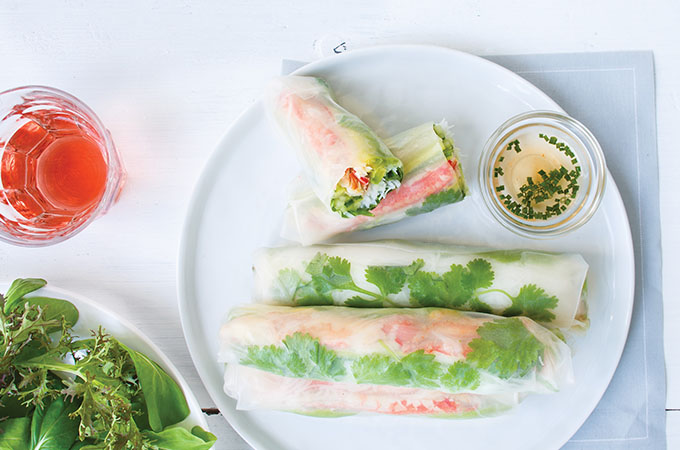 Crab Sauce
Even when emptied of its contents, the crab conceals many treasures. Crab shells not only work wonders when it comes to preparing a stock, they're also perfect for a creamy and tasty sauce best enjoyed on a nice cut of meat. Crab meat goes surprisingly well with steak, for a new kind of surf 'n' turf.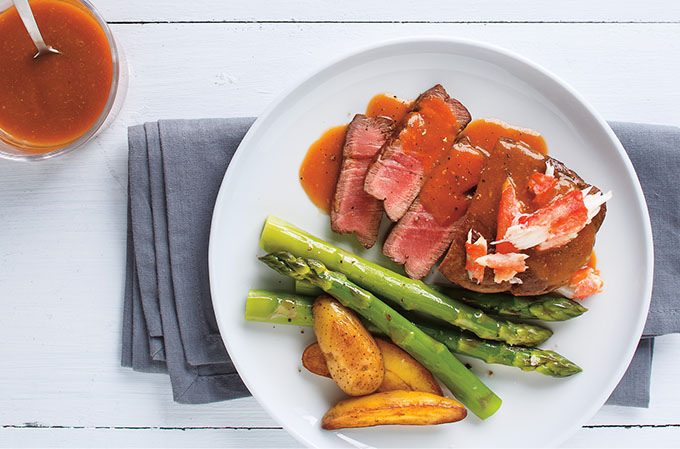 Are you as passionate about crab as we are? If so, here is our ode to crab, as well as more recipes for cooking with it: