Before the pandemic, the RICARDO Media team used to come together to celebrate this seafood indulgence together. Of course, our celebrations will be different this year, but it doesn't mean we can't still enjoy ourselves. That's why we're offering you a selection of our best crab recipes. Don't forget your bibs, and a whole lot of napkins!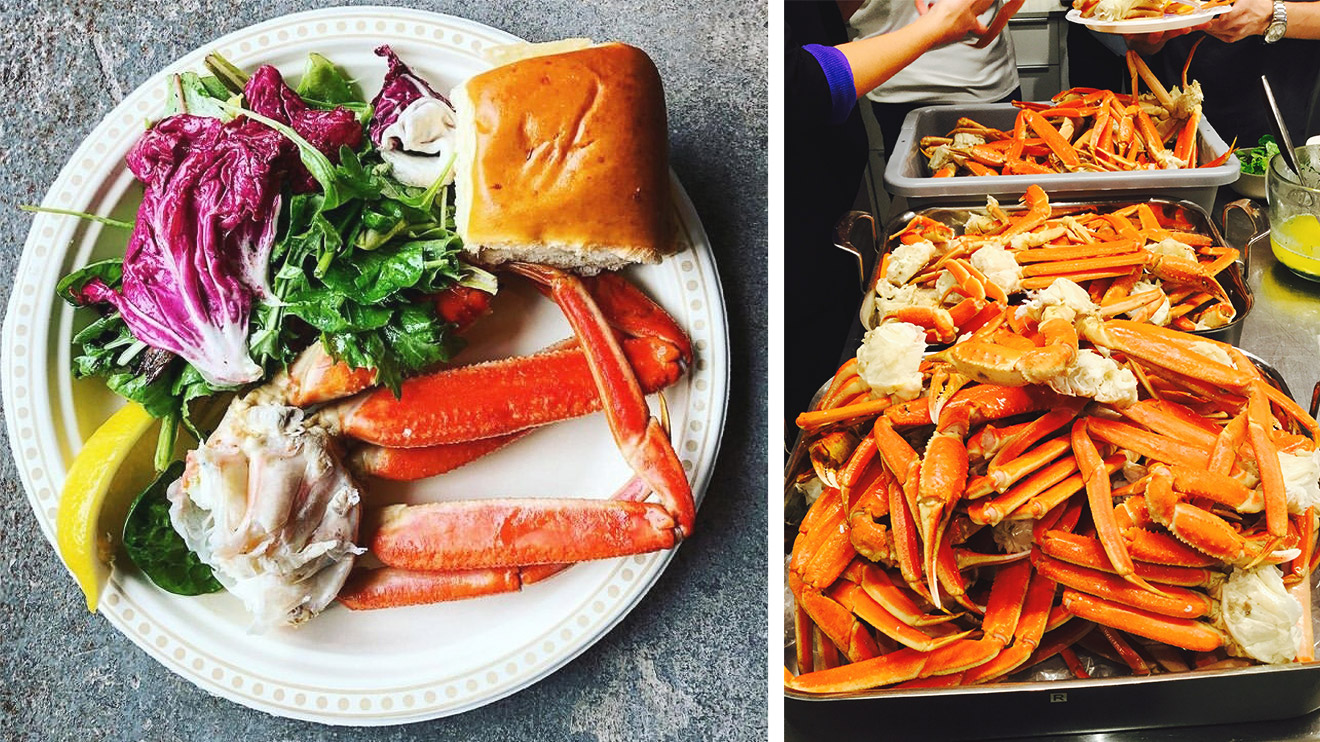 1. Warm Buttered Crab
One word: perfection. With this simple recipe, you're guaranteed one of the most enjoyable experiences ever! Pair it with a glass of your favourite wine and some sunshine, and you're on your way to having a perfect spring day.
2. American-Style Crab Boil
The secret of this recipe lies in the miracle ingredient, Old Bay. This blend of spices includes a secret recipe of mustard, paprika, celery salt, bay leaf, cloves, nutmeg, ginger and cardamom. Popularized on the East Coast of the United States, this little yellow box has now made its way into our fish and grocery stores.
3. Parsnip Pancakes with Crab and Salsa Verde
This is a nice way to vary crab as an appetizer or to use your leftovers in a different way!
4. Crab Rillettes
Speaking of leftovers, here's another delicious recipe that gives second life to your crab meat. Accompanied by croutons or crackers, it's the ideal pairing for your Thursday night aperitif.
5. Crab Cakes (The Best)
Sandra S. wrote us last year: "My boyfriend said, 'I've eaten crab cakes all my life, but these really are the best!' A complete success andour 5 children (5, 6, 10, 12 and 14 years old) all loved it!!!!!! Wow."
Do we need to add anything more? Bon appétit!
6. Crab, Lemon and Asparagus Pasta
You can't get any more in season than with this recipe for crab, lemon and asparagus pasta that puts crab in the spotlight. Simple and exquisite.
7. Crab Spring Rolls
This is the ideal recipe for warmer days when you don't feel like turning on the stove.
8. Pomelo and Spicy Crab Salad
Give yourself a little tease of summer with this superb salad—it's sure to hit all the right notes.