Monday: Vegan Mac and "Cheese"
Mac and cheese is a comfort food staple, but this ooey-gooey essential can also be made with vegans in mind. Soak some cashews the night before, and then blend with sweet potatoes and cauliflower to create a cheese sauce alternative. This dairy-free recipe definitely rivals its traditional counterpart!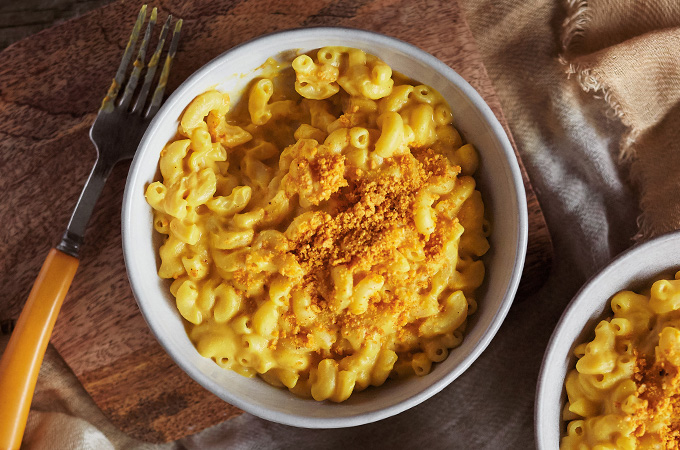 Tuesday: Pork Meatballs in a Squash Cream Sauce
Fall is the season when gourds like pumpkin and butternut squash become more present in our dishes. The latter is cooked with meatballs you already have in the freezer and a flavourful cream sauce, culminating in a meal the whole family will appreciate after a long day of work or school.
Wednesday: Cheddar and Broccoli Soup
The fall season is soup season, and you'll surely want to dig your spoon into this! It boasts a creamy, cheesy base that the kids will truly adore, but it also comes loaded with broccoli, which means you can certainly feel good about serving it to them.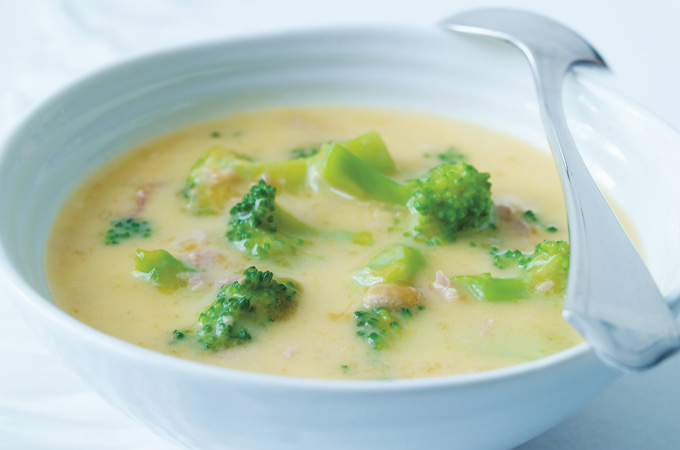 Thursday: Cornflake-Crusted Chicken Legs
Chicken baked in the oven is a recipe ripe with nostalgia. This version of your childhood comfort classic is breaded with cornflake cereal for that perfect crunch. Served alongside mashed potatoes and a salad, it's definitely a meal that hits the spot.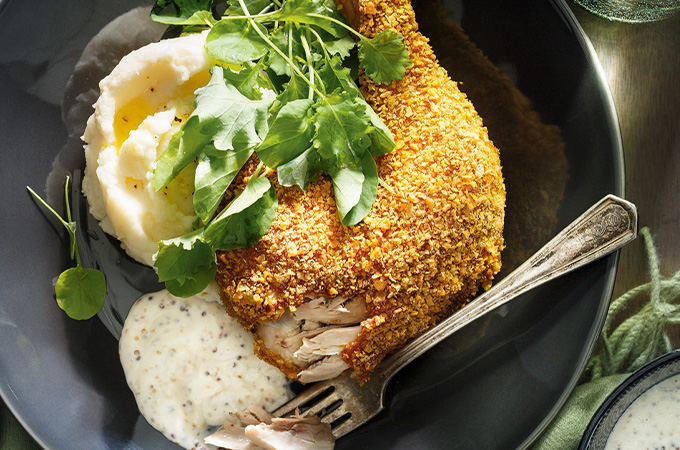 Friday: One-Pot Burrito Casserole
Friday night is all about relaxation, and that's when one-pot meals come into play. This Mexican-inspired casserole—brimming with yummy ingredients and warm spices—is ready in a flash and is certainly the perfect way to end the week.