Monday: Chickpea Pita Sandwiches
Got a can or two of chickpeas sitting around? Think beyond hummus and whip up these tasty sandwich wraps instead. (And, yes: They're Meatless Monday-friendly!)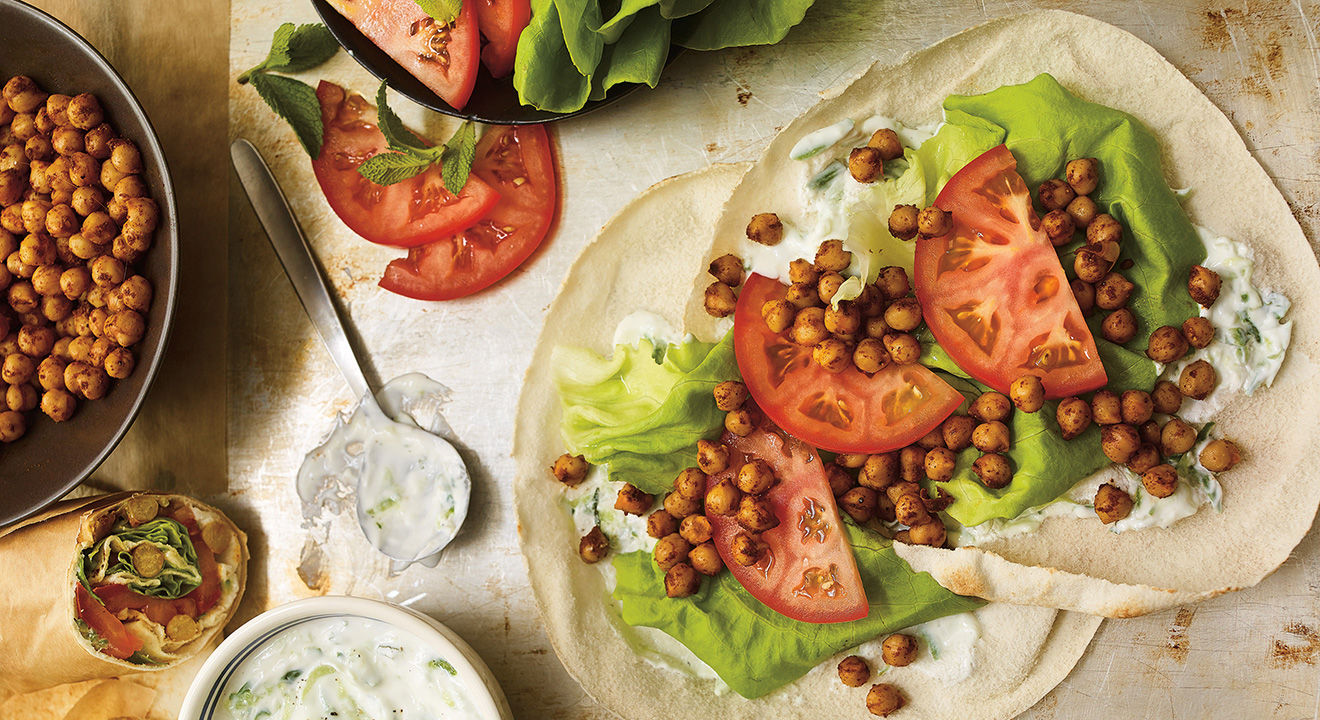 Tuesday: Warm Tuna and Broccoli Pasta Salad
If you want to get out of that tuna salad sandwich rut, try using canned tuna differently, like in this weeknight pasta dish. Talk about a can of possibilities!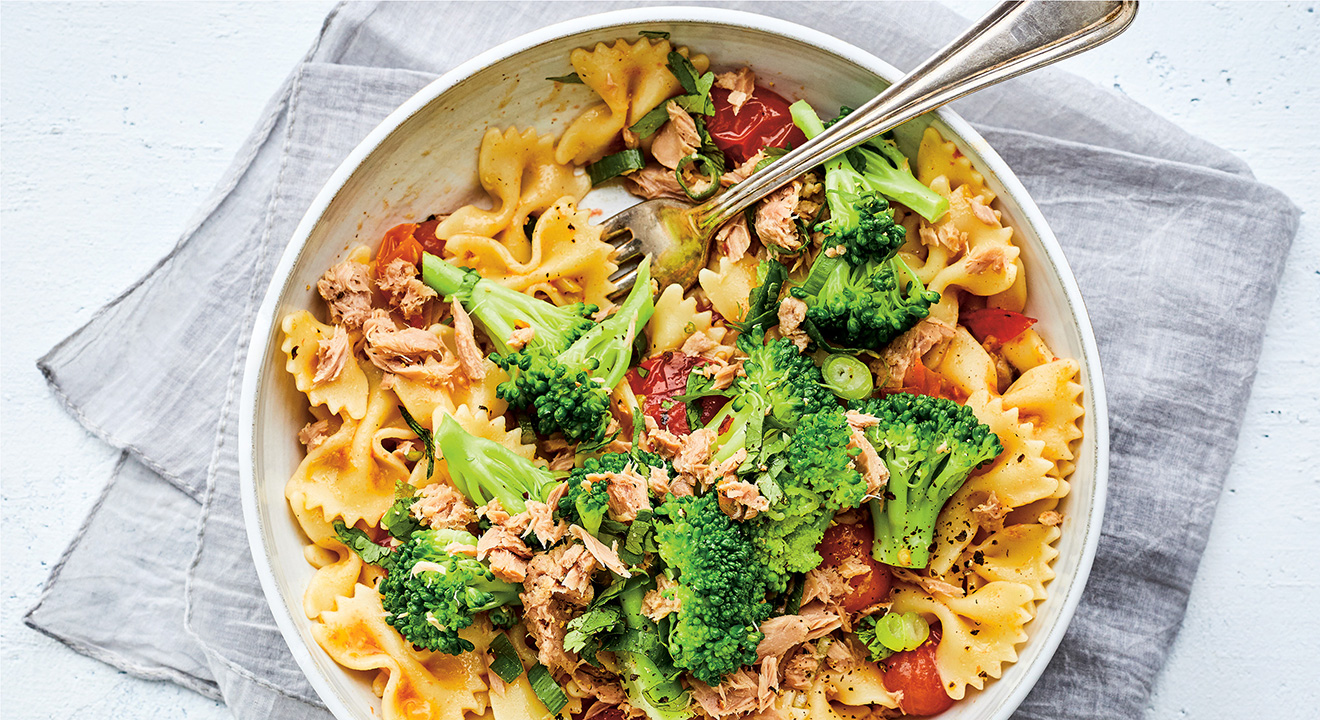 Wednesday: Stewed Eggplant and Minced Meat
When ground beef goes on sale, you more than likely stock up. So make use of all those extras—along with that recent bumper crop of eggplant and bell peppers—and you've got a midweek meal that's a definite hit!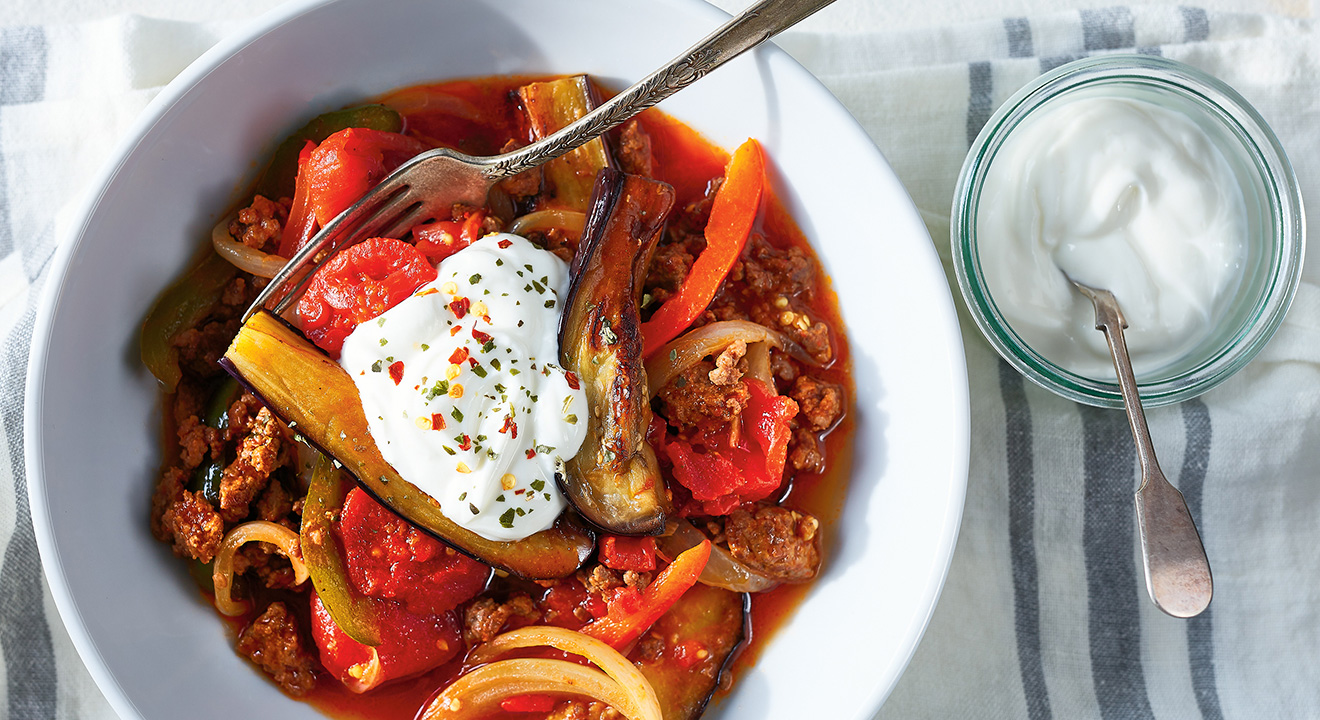 Thursday: Sautéed Chicken with Lemon and Onions
If you're looking for an inexpensive meal idea, chicken thighs are usually the way to go. We know you have some sitting in your freezer, so why not whip up this quick and easy recipe?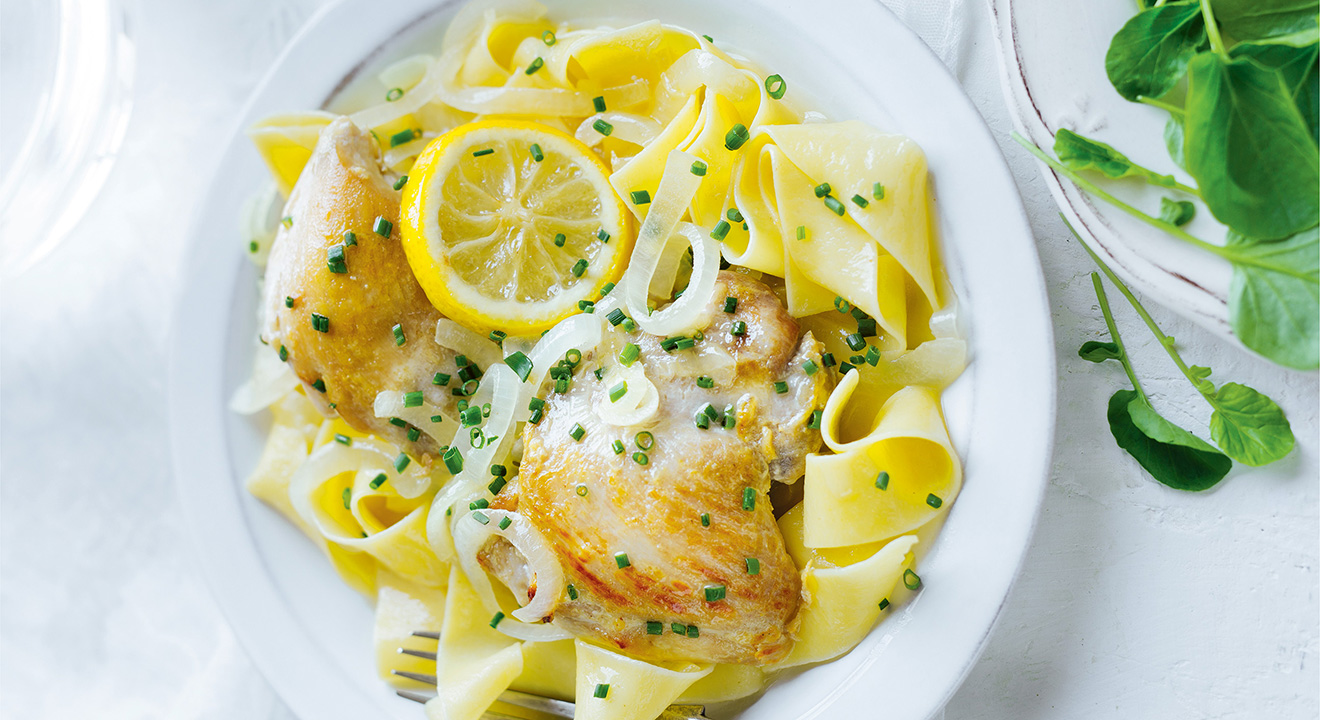 Friday: Chili Pot Pie
Got leftover tortillas from last week's taco night? They'll make great toppers for these kid-friendly pot pies that also make the most of canned tomatoes, canned beans and frozen corn.