1. Make a scene
We created a mini Christmas village in little glass jars that are easy to place throughout the home. You can find all sorts of miniatures, including houses and trees, plus artificial snow, at the local dollar store and arrange them inside the jars.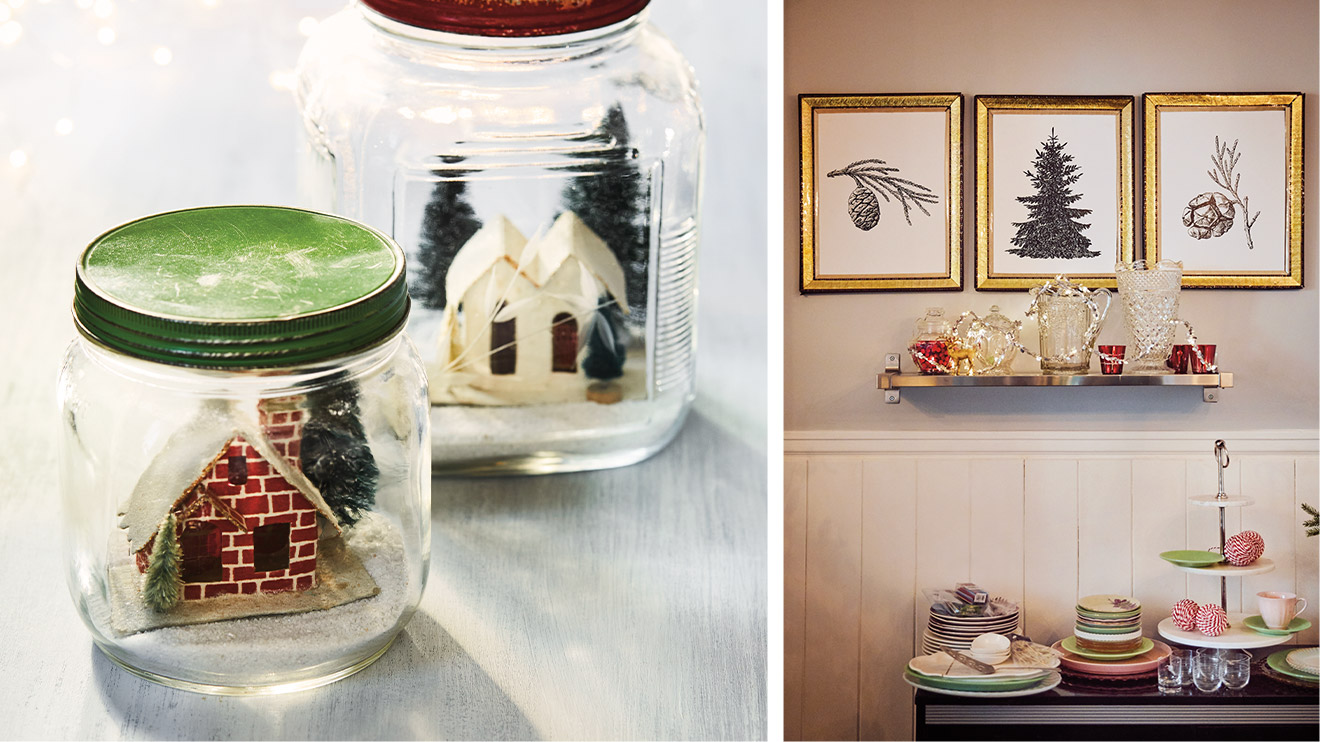 2. Photo op
Use your walls to maximize your space: Temporarily replace framed photos with more seasonal images of forests and trees that are available, for free online. Print them out in black and white and pop them into your frames. Voila! Decor on a dime, and no clutter.
3. Sink solution
Apartment kitchens are cozy, so when entertaining, valuable counter real estate disappears—fast. But you can easily create extra work space by placing a large cutting board over your sink And if you have a double basin? Two times the extra room, by letting the both boards rest in the middle.
Looking for a few good holiday recipes? Get inspired by our party bites and starters/sides that are easy to make...even in a small space.