FOR BREAKFAST
1. Almond, Sunflower and Maple Butter
Start the day with this sweet walnut spread that is just as good (if not better!) as what you can find in grocery stores. Made with almonds, sunflower seeds and maple sugar, it's not only good to spread on toast with sliced bananas, but also to slather on pancakes that have been made ahead of time.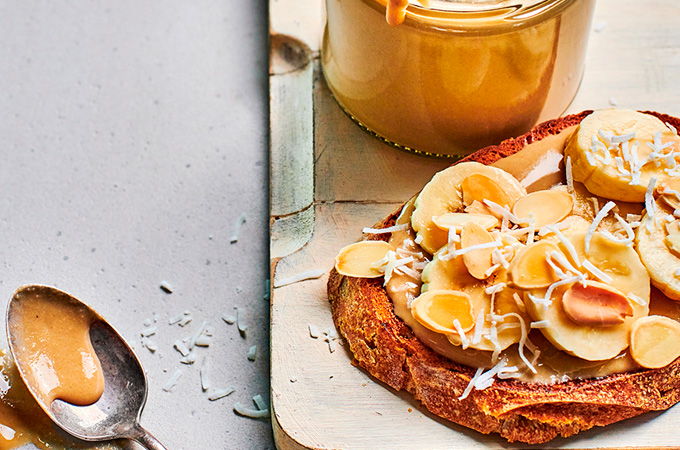 2. Banana Bread with Maple Crumble
Weekends are for baking bread so that you can enjoy it on weekday mornings. In this version, we use bananas and a mixture of maple sugar, butter and pecans as a garnish. The crumble adds a touch of crunch and sweetness that starts the day on a high note.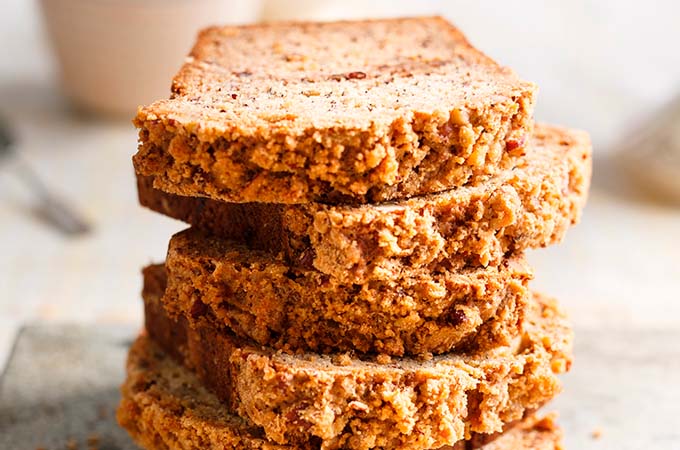 MUFFINS AND DESSERT BREADS
FOR LUNCH
3. Cream of Carrot and Rutabaga Soup with Maple Syrup
The sweet taste of root vegetables goes hand-in-hand with maple in this creamy soup that's sure to delight your taste buds. With its comforting and familiar flavours, this lunchtime meal is easy to love. This is also a recipe that will please the children and can be easily added to their lunchbox in an airtight container with a slice of bread and cheese.
4. Apple, Walnut and Bacon Green Salad
For a delicious lunch, try this salad where maple is used in two ways. First, in caramelized walnuts that are used to top the salad, then in the creamy vinaigrette. And with a few slices of bacon cooked and crumbled as a final garnish, this salad is a midday winner.
FOR DINNER
5. Maple-Glazed Pork Chops
Sweet and savoury flavours are what make this pork chop recipe irresistible. The meat cooks quickly for an express weekday dinner, but doesn't skimp on flavour with a sublime glaze combining maple syrup and soy sauce. All that remains is to serve it with a quinoa salad.
6. Maple and Pear Veal Medallions
There are certain food pairings that naturally go well together, and this recipe is a perfect example. Maple and cream are paired in a rich sauce that gives this dish its irresistible edge, which is used to generously coat the meat, and served with pears.
FOR DESSERT
7. Maple Baked Apples
On the dessert side, there's no shortage of maple-induced ideas. Maple syrup is the sugar of choice in a variety of recipes, starting with this delicious apple dish, where it's mixed with butter and granola. It's a treat that will remind you of childhood desserts, and is prepared in just 15 minutes to boot!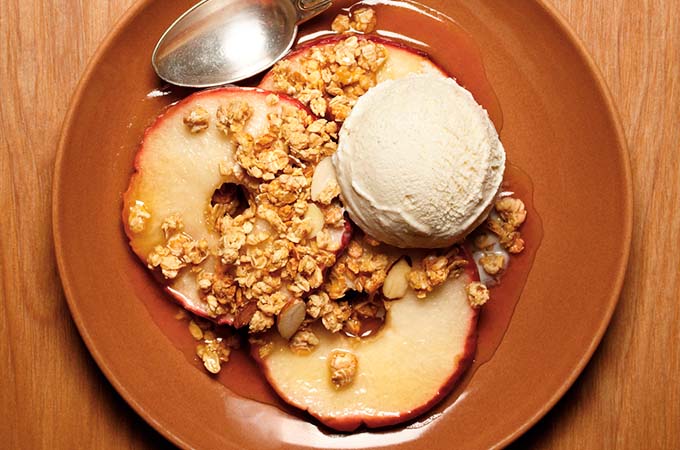 8. Sticky Toffee Pudding in a Cup
It's hard to resist this traditional dessert. With its soft cake, thick syrup, convenient cup size, as well as speedy preparation, it's simply divine. There is always room at the end of the meal for something sweet!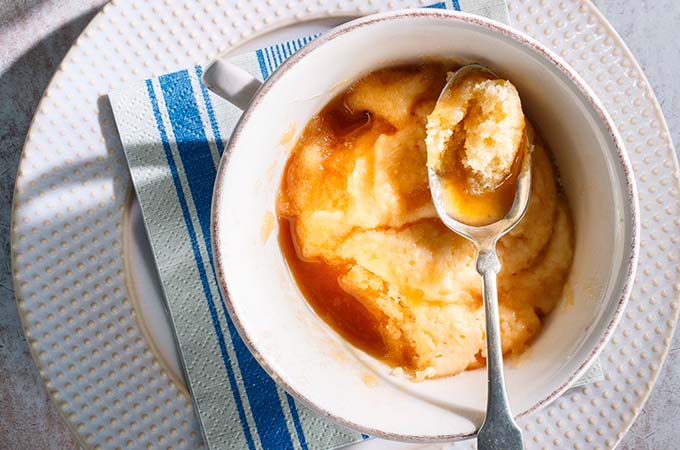 Want to know more about this versatile product? Learn 10 amazing things about maple syrup in this article: