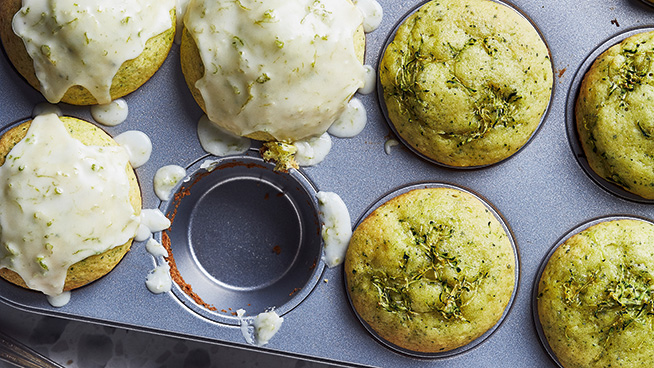 Feel like you need to eat more veggies? Get your dose in the AM with these mean and green muffins! Get the recipe.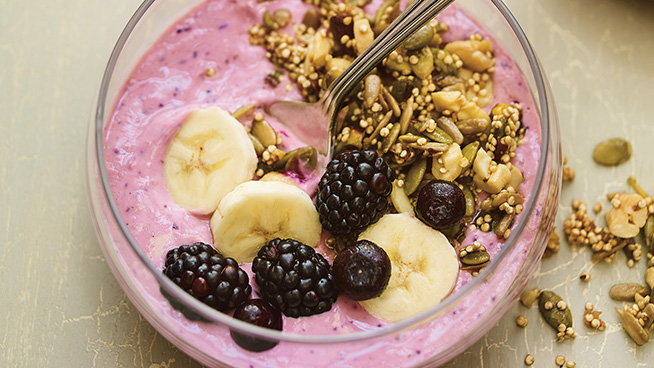 Smoothies are the perfect weekday breakfast; just purée and go! Make the hearty quinoa granola ahead of time, and it keeps in an airtight container for a month. Get the recipe.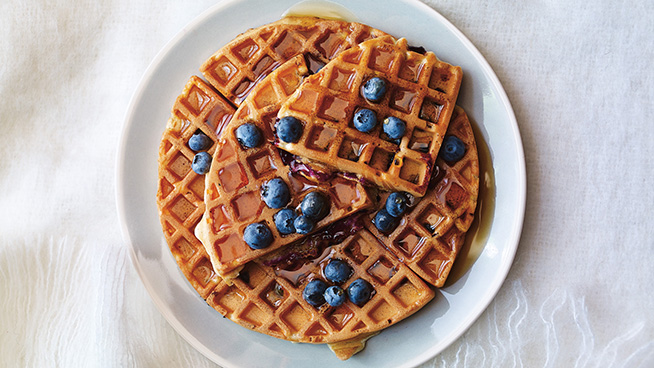 Who needs boxed frozen waffles? Whip up a batch of these buttermilk babies on a weekend, and then pop them in the freezer. When you've got a hankering before work, just grab a couple, pop them in the toaster oven for 10 minutes, and you're set. Get the recipe.
4. B.E.L.T.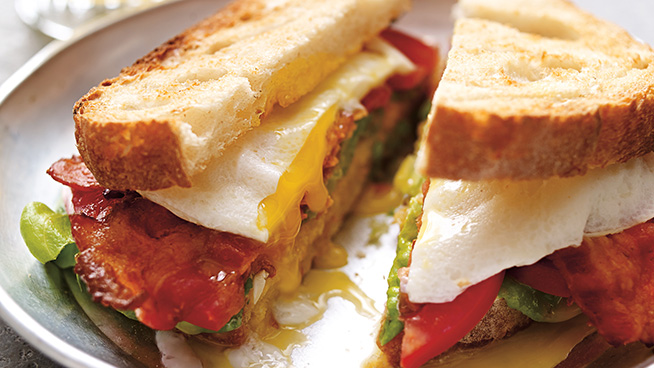 We know it's tempting to grab a bacon and egg sandwich from your favourite fast food joint on the way to work, but this classic B.E.L.T. is so easy to put together in the mornings. (And saves you money, too!) Get the recipe.
5. Hot Cereal with Fresh Fruit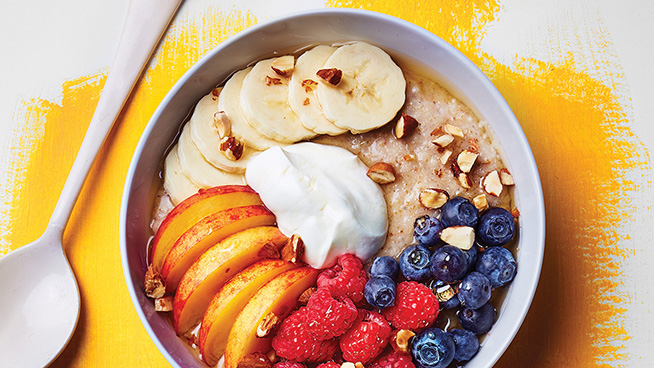 Let the multi-grain flakes cook for 10 minutes while you get dressed and when they're done, just add fruit and enjoy! Get the recipe.
6. Breakfast Bar with Raspberry and Dark Chocolate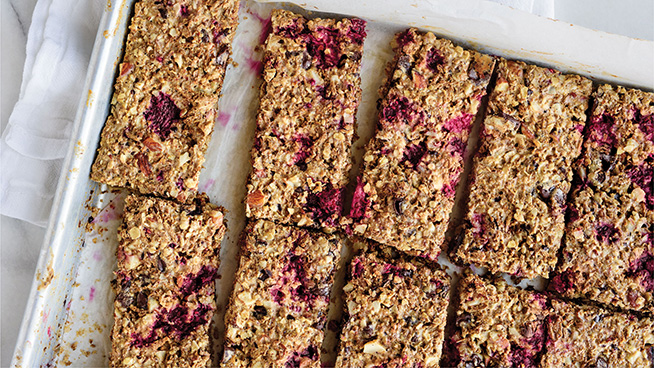 Are you the type of person who prefers some chocolate with their breakfast? Then these freezable bars are for you! You'll get your chocolate fix and they're packed with bran, oats, toasted almonds and raspberries, too. A well-rounded breakfast in the palm of your hand! Get the recipe.
7. Breakfast Bowl with Kefir and Blueberries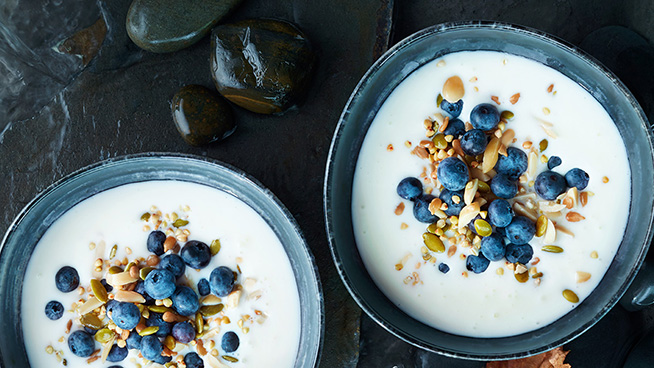 The lengthiest part of this recipe is combining your seed mixture and letting it soak overnight. The next morning, just pour out some probiotic-rich kefir, top with the seeds, fruit and some maple syrup, and there is nothing simpler. Get the recipe.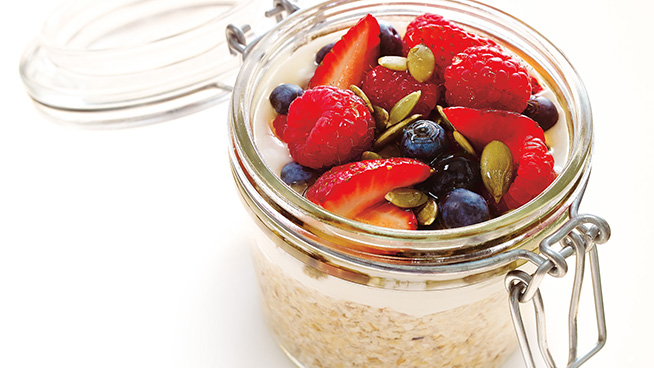 Overnight oats are the weekday breakfast par excellence. The flavours marry in the fridge overnight, and they're ready and waiting for you in the morning. Get the recipe.