Tacos

These tacos are paired with a bright and sweet salsa, which brings out the juiciness of the shrimp. They can be cooked in a skillet or in a pan (a la plancha), at the last minute or in advance. We recommend chopping the shrimp into thirds, making them easier to enjoy.
To make these tacos, we suggest using the grill for maximum flavour and efficiency. The salty marinade is the perfect counterpoint to the sour cream and the other soft and tender components. The sweet potatoes cooked in foil packets on the grill bring an explosion of sweetness to this beefy taco.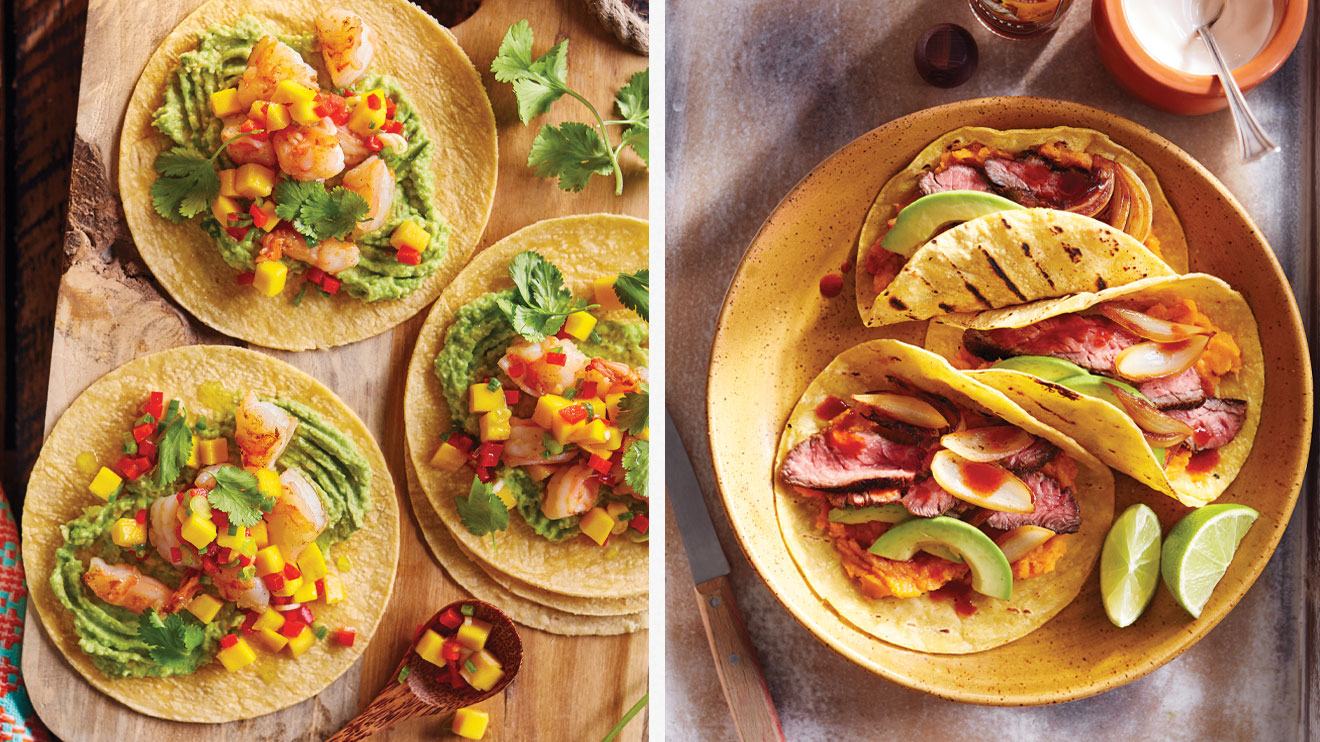 Opt for soft white fish (like sole, tilapia or haddock) in this taco, which is the perfect contrast against the fresh crunch of the simple coleslaw. What's more, the combination of pan-fried green onions and the tomatillo salsa will steal the show, making you want to reach for another taco.
To save time, make these tacos using rotisserie chicken you can find at the grocery store. (If you have time, you can even make it yourself!) The toppings are fresh and full of texture, combining onion, watermelon, radish and lime. The sour cream adds a smooth touch to this taco that tastes like summer.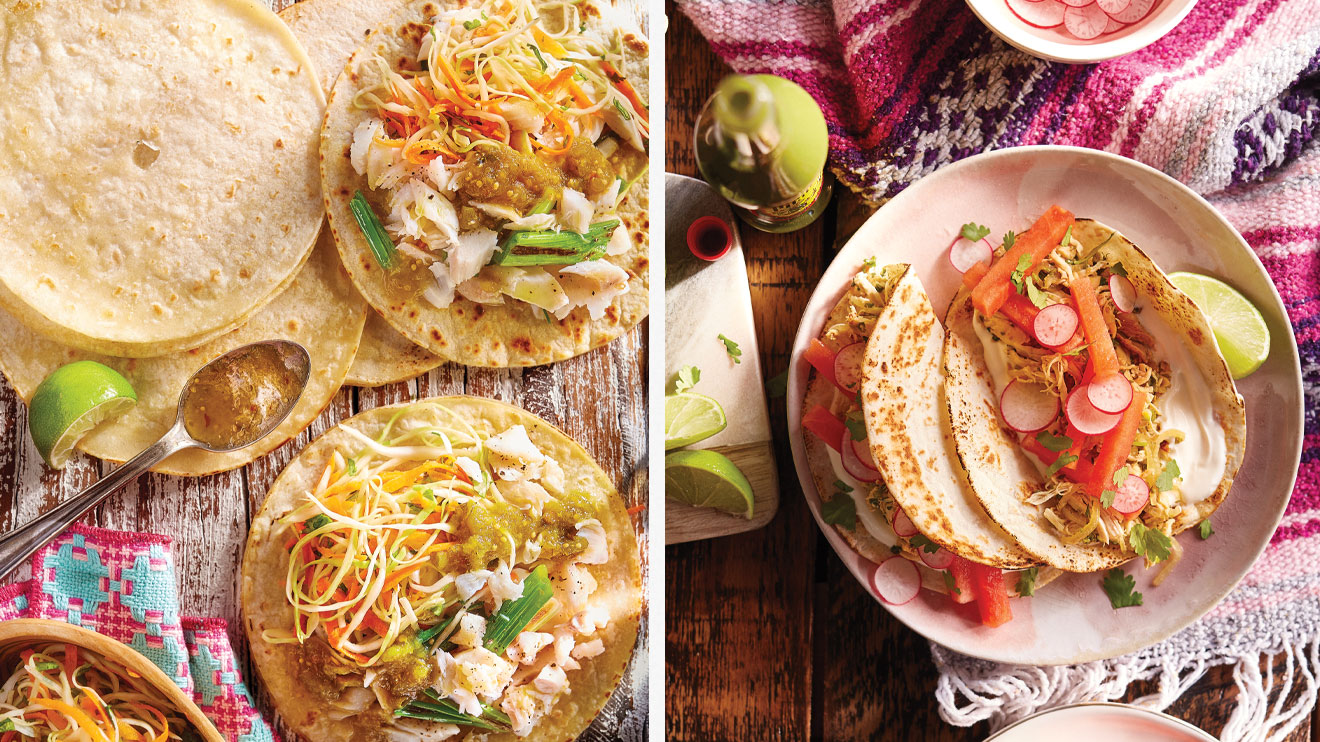 These vegetarian tacos with melty cheese will impress everyone! The smoky taste of the roasted poblanos round out the brightness of the pomegranate seeds. But it's the pumpkin seeds kissed with mole-inspired spices that give these tacos an earthy crunch.
Sides

This corn and crab salad is the perfect side dish for your tacos. Fresh and colourful, the sweetness of the corn and the mellowness of the snow crab will be a hit with your guests. Finish it off with a crumble of queso fresco or feta.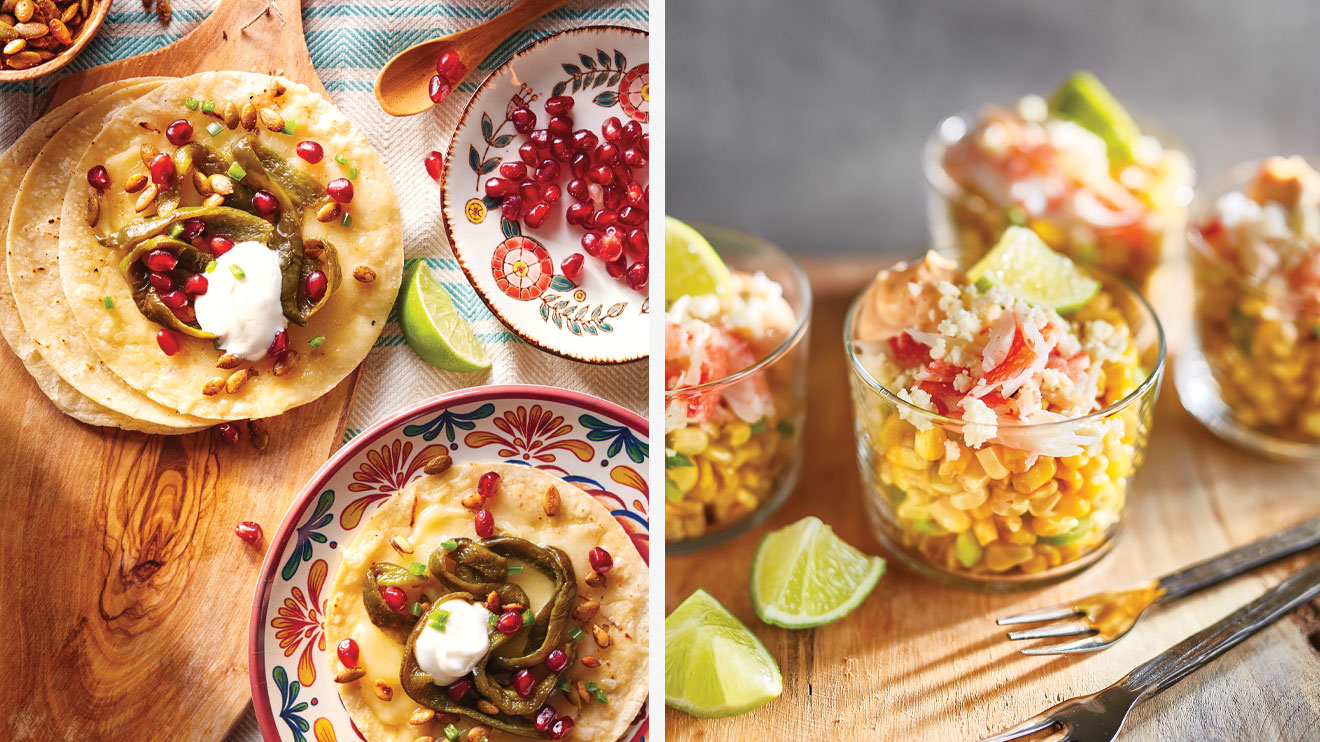 Rice and beans were made for each other. Their combination is known as casamiento, or marriage, in most Latin American countries. For this side dish, a base of fried garlic, onions and jalapeño pepper gives the rice added flavour and anchors the seasonings (ground coriander, cumin and turmeric).
Drink
Cool watermelon is the star ingredient on hot summer nights. Lime and sugar supercharge the naturally refreshing taste of the fruit and transform it into chilled liquid sunshine. You can also add a shot of tequila!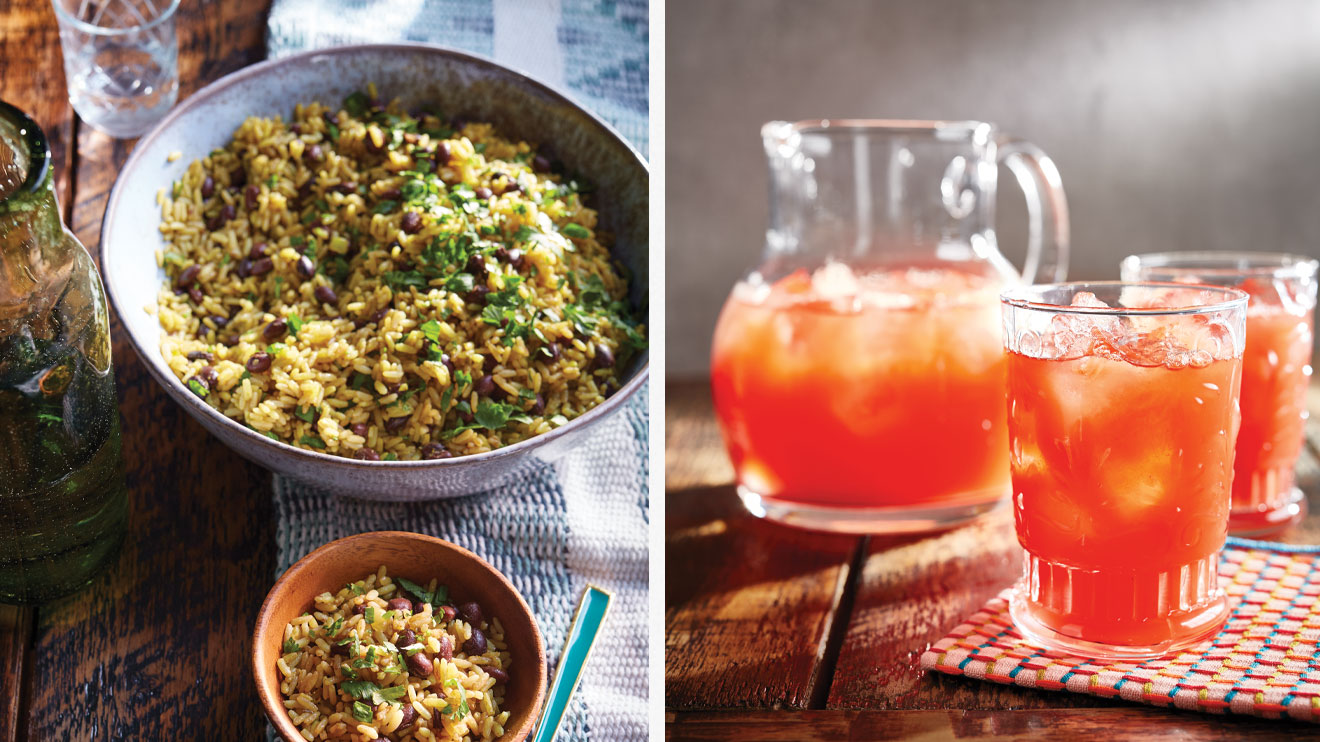 PHOTOS : DAVID DE STEFANO