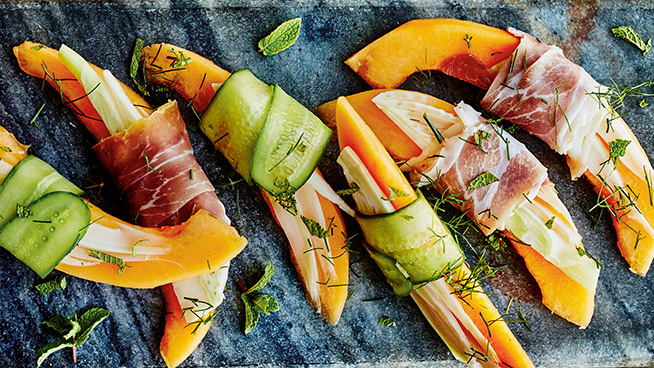 Looking for a fresh appetizer for your next outdoor get-together? Look no further! Get the recipe.
2. Quinoa, Melon and Beet Salad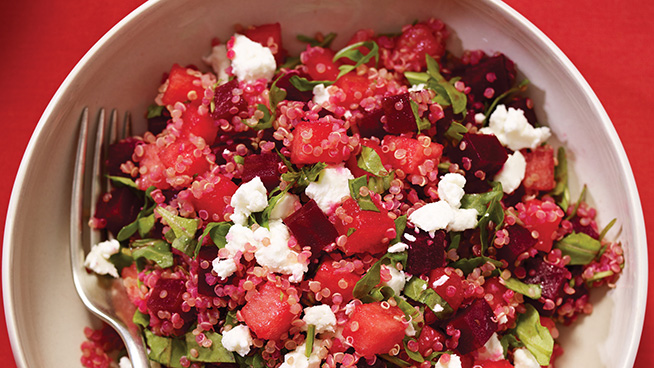 Quinoa makes a great side dish, but come summer, we suggest enhancing it with the likes of watermelon, beets and goat cheese. Get the recipe.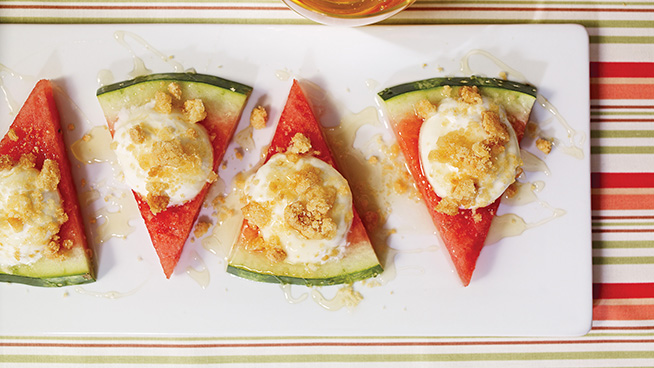 Sure, this may just look like your basic slice of watermelon, but with the addition of tangy Greek yogurt, a buttery crumble and a drizzle of honey, it'll quickly become your new favourite summer treat! Get the recipe.
4. Honeydew and Aloe Vera Juice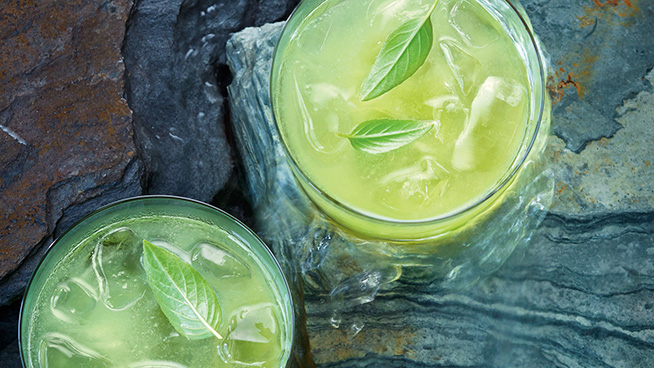 Refreshing and invigorating, quench your thirst this summer with our honeydew and aloe vera juice. Get the recipe.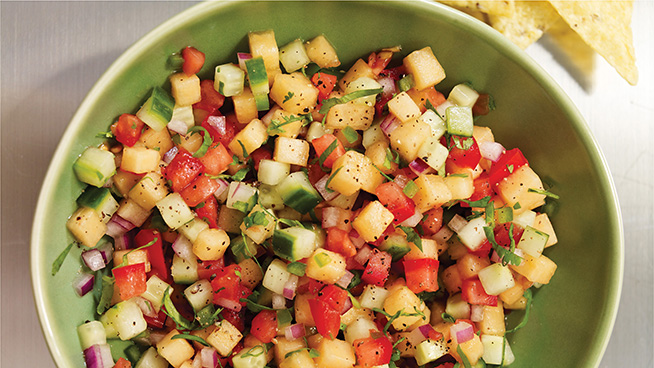 Chips in need of a different kind of dip? Skip the usual salsa and go with this fresh cantaloupe version. Get the recipe.
6. Veal and Watermelon Burgers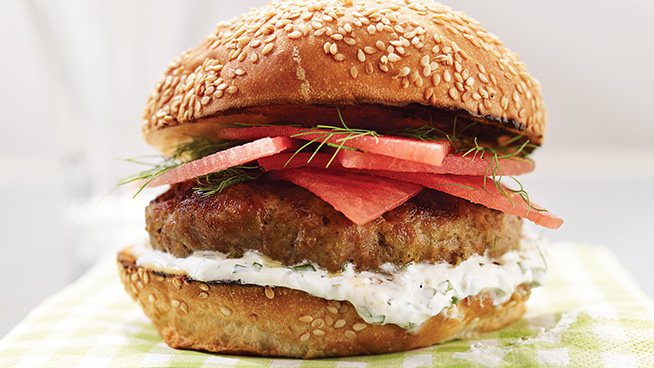 Didn't know your burgers needed a few slices of watermelon? Now you do! Get the recipe.


Cold soups are a no-cook must during summer heatwaves, and this melon gazpacho with cucumber and mint is sure to cool you down. Get the recipe.
8. Melon, Raspberry and Mint Salad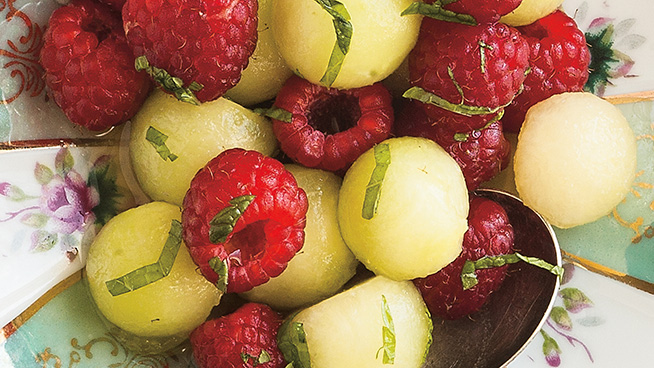 This gorgeous salad is fresh, tasty and super easy to make. So grab your melon baller and get scooping! Get the recipe.
9. Spicy Chicken with Cantaloupe and Chorizo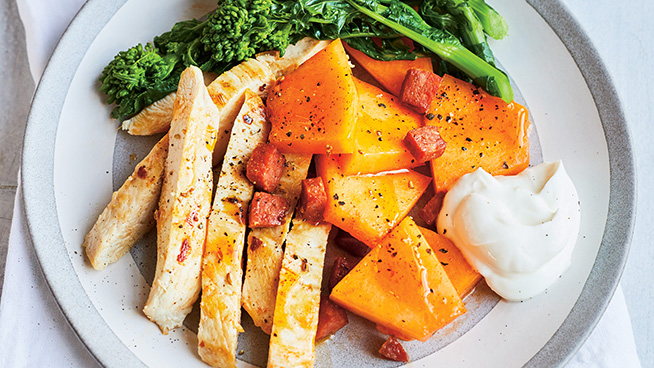 If you're looking for a summer chicken recipe, look no further than this spicy number paired with fresh cantaloupe. Get the recipe.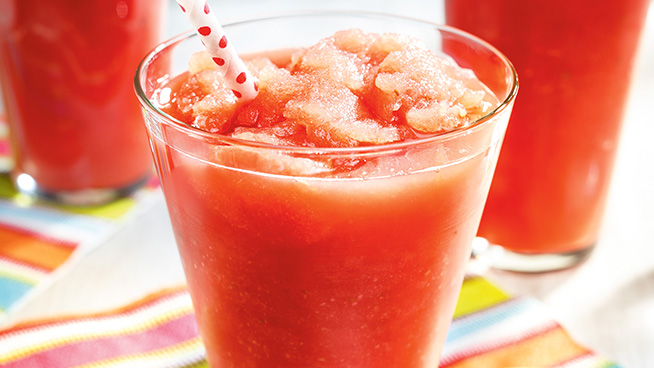 Perfect for the kids (or the kid in you!), these homemade watermelon and lemon slushies are a fun and yummy way to cool down. Get the recipe.
11. Curried Lamb Chops with Honeydew and Cucumber Raita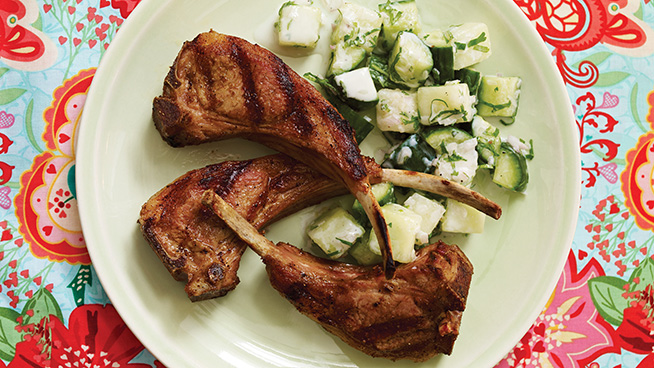 The coolness of the chunky melon and cucumber raita helps balance the curry kick of the lamb chops. Get the recipe.
12. Chicken Tacos with Lime and Watermelon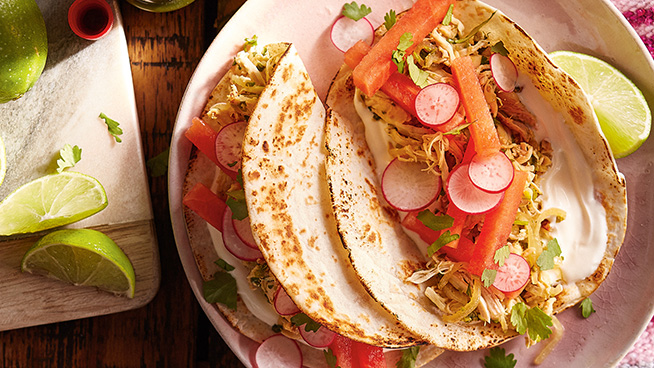 Need an added wow factor to chicken tacos? Try strips of watermelon quickly marinated in lime juice. (You're welcome!) Get the recipe.