Tomato Passata
This is essentially a tomato coulis. Compared to tomato sauce, which is thicker, a passata is a thin purée. Don't hesitate to double this recipe so that you always have extra passata ready to use on pasta or pizza. You can also freeze it.
Tomatoes with Burrata and Almond Breadcrumbs
This is the perfect appetizer for hosting when it's hot out and tomatoes have that taste of sunshine. The runny cheese and the almond breadcrumbs really make this dish pop. A timeless classic that's always sure to please.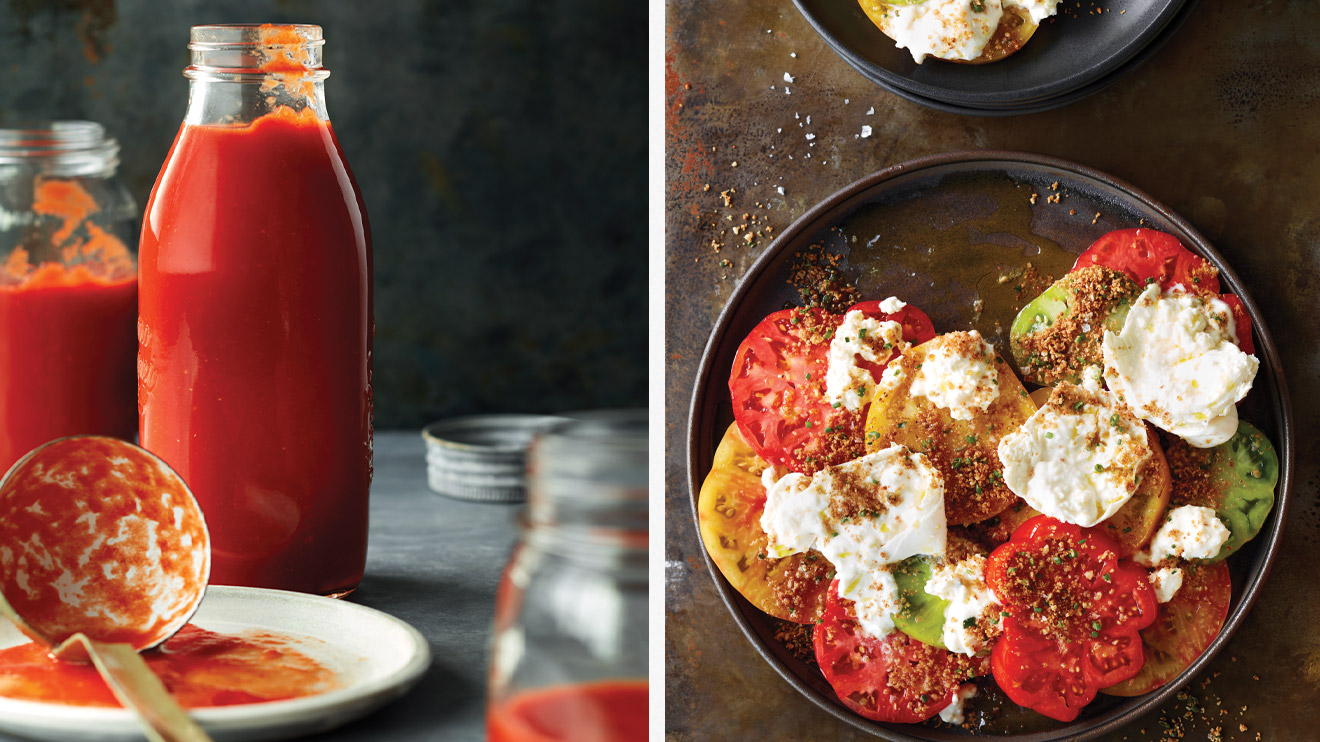 Heirloom Tomato Tart
Everyone loves a good tomato tart! This one is made with several varieties of heirloom tomatoes to take full advantage of their different tastes, textures and colours.
Tomato Soup with Parmesan Croutons and Fennel Salad
This soup is inspired by the flavours of the traditional puttanesca sauce. The saltiness of anchovies and the acidity of capers really define its taste. We use whole tomatoes to avoid any waste. Add croutons, and the soup's on!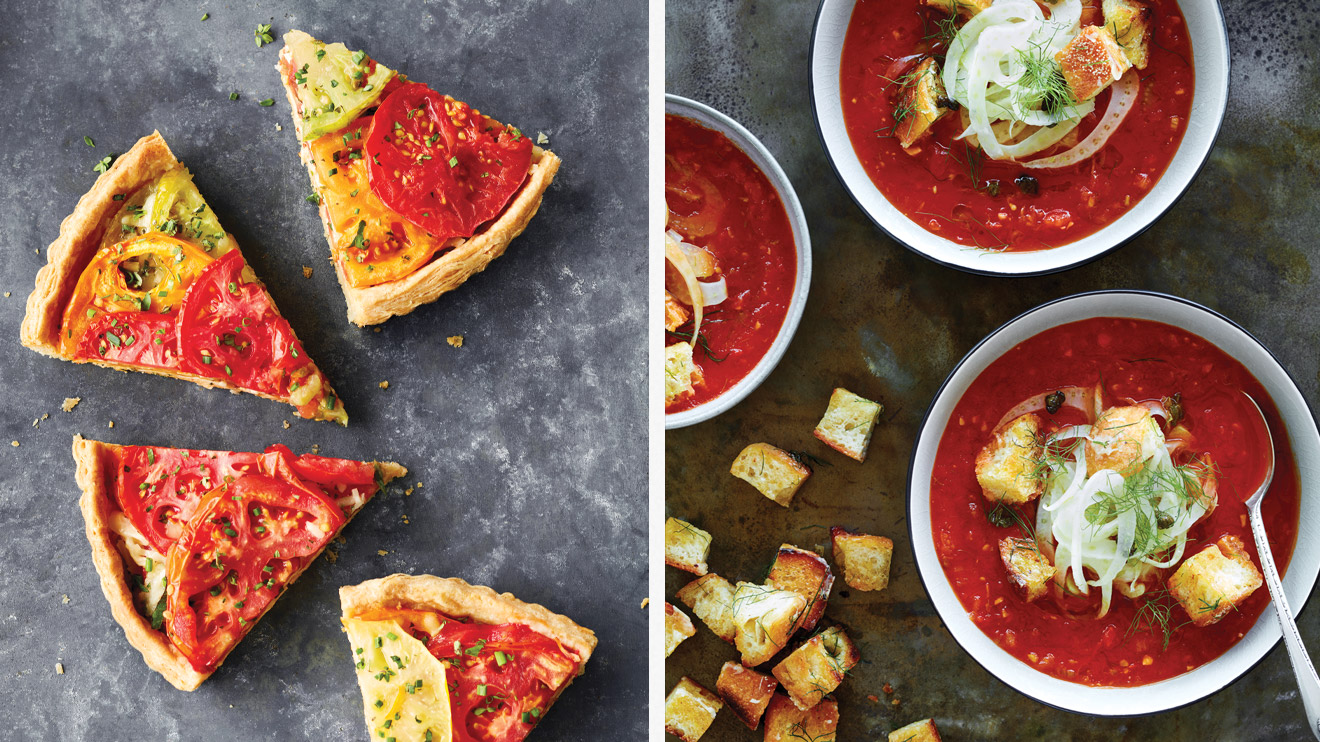 Scappata Pizza with Roasted Tomatoes
Scappata means "that has escaped" in Italian. In this recipe it's the pizza crust that has escaped! For this dish, we roast tomatoes before making them into a sauce, top with cheese and bake in the oven. This crustless pizza will be in high demand in your kitchen.
Grilled Yellow Tomato Chutney
We often think of Italy when it comes to cooking tomatoes. But why not try something a little different and make an Indian-inspired yellow-tomato chutney?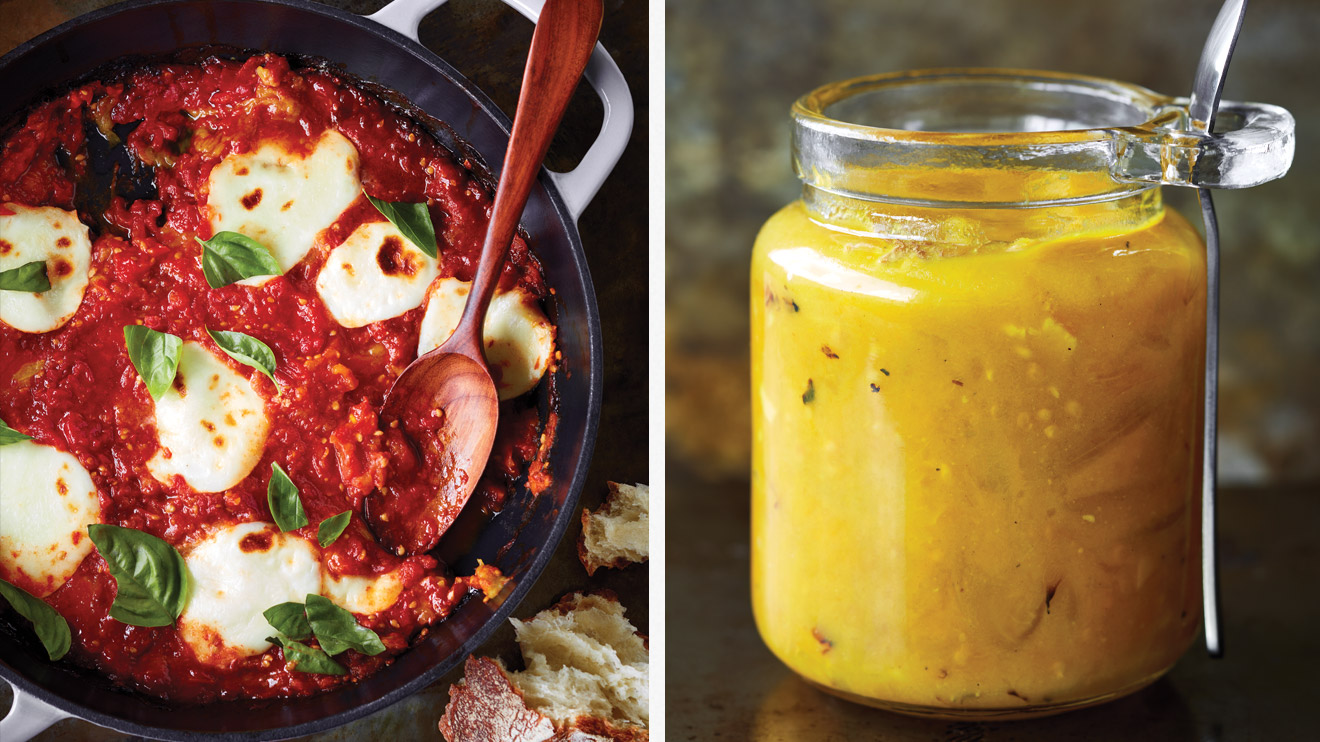 Zucchini Spaghetti with Rosé Sauce
In this recipe, we use tomatoes two ways. We use some for the rosé sauce, and others are roasted in a skillet over high heat, as a garnish. This dish is bursting with tomato flavour—guaranteed!