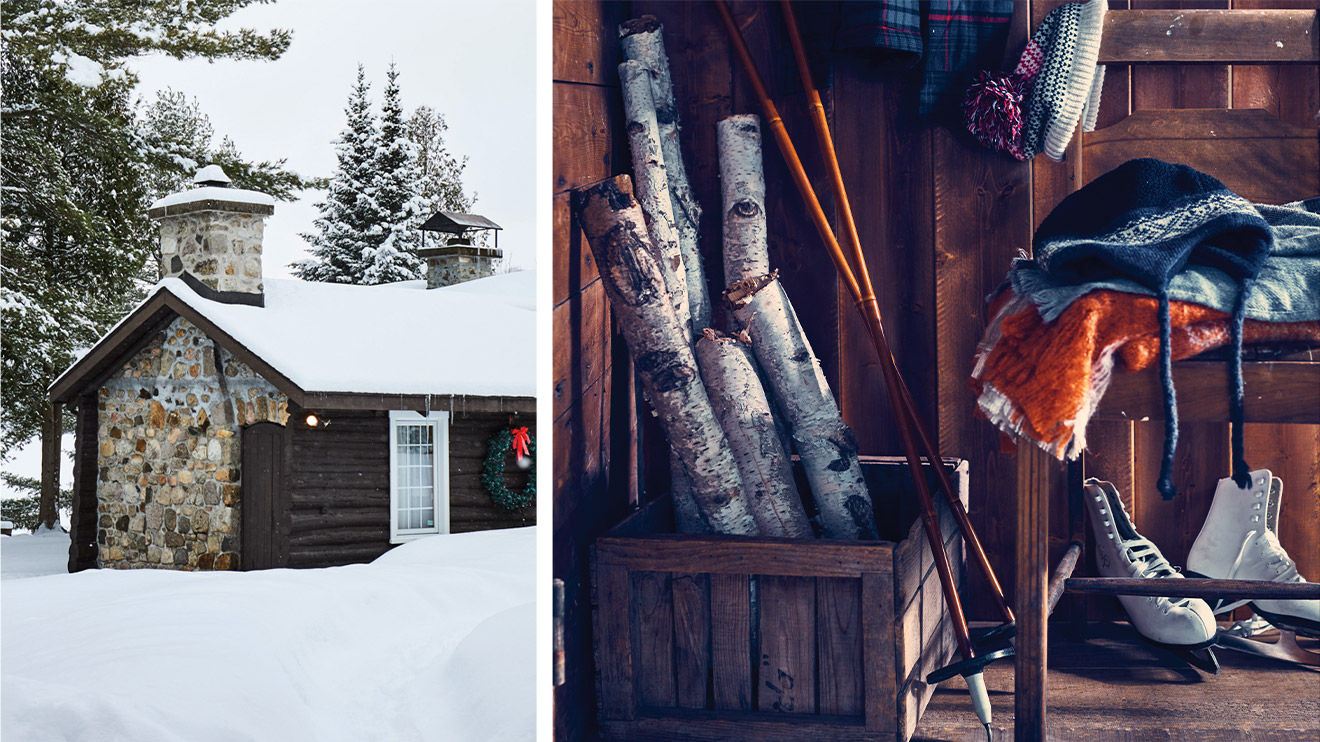 1. Peach Bostock
Bostock is a French pastry made from day-old brioche bread soaked in simple syrup, spread with almond cream, and then toasted in the oven. For added sweetness, be sure to serve it with canned peaches. Place it on a baking sheet and it's ready in just a few minutes. It's the perfect sweet breakfast for a morning of lazing around in your pajamas!
2. Caramelized Onion, Mushroom and Spinach Quiche
This quiche made in a small baking sheet is inspired by a recipe from Isabelle, chef at Café RICARDO, who often makes it for brunch. The shortcrust pastry made with plain yogurt provides a perfect flaky texture. For convenience's sake, be sure to make it before arriving at the cottage. All that's left is to eat it before dressing warmly to go out and build that snow fort.
3. Trail Mix Cookies
These cookies are the perfect snack to pack in your bag before heading out on a snowshoeing excursion. Avoid the usual granola bar with this beautiful cross between an energy ball and a cookie brimming with nuts, dried fruit and a touch of chocolate.
4. Tofu and Peanut Spring Rolls
Is the cold particularly bone-chilling? If you're staying indoors, here's a fun project for the family! Have one person chop the vegetables, another take care of the cilantro, and then get everyone involved in the rolling. The kids will be more than happy to eat what they've just spent time cooking. Enjoy these rolls in front of a good movie or while playing cards.
5. Creamy Chicken and Tarragon Soup
This soup is similar to waterzooi, a Flemish stew made with white meat or fish and vegetables simmered in a creamy broth. It's a unique and flavourful dish, and our recipe here is more of a quick and easy version. Let yourself be enveloped by its flavours, like a warm blanket. It's ideal after a day of sledding.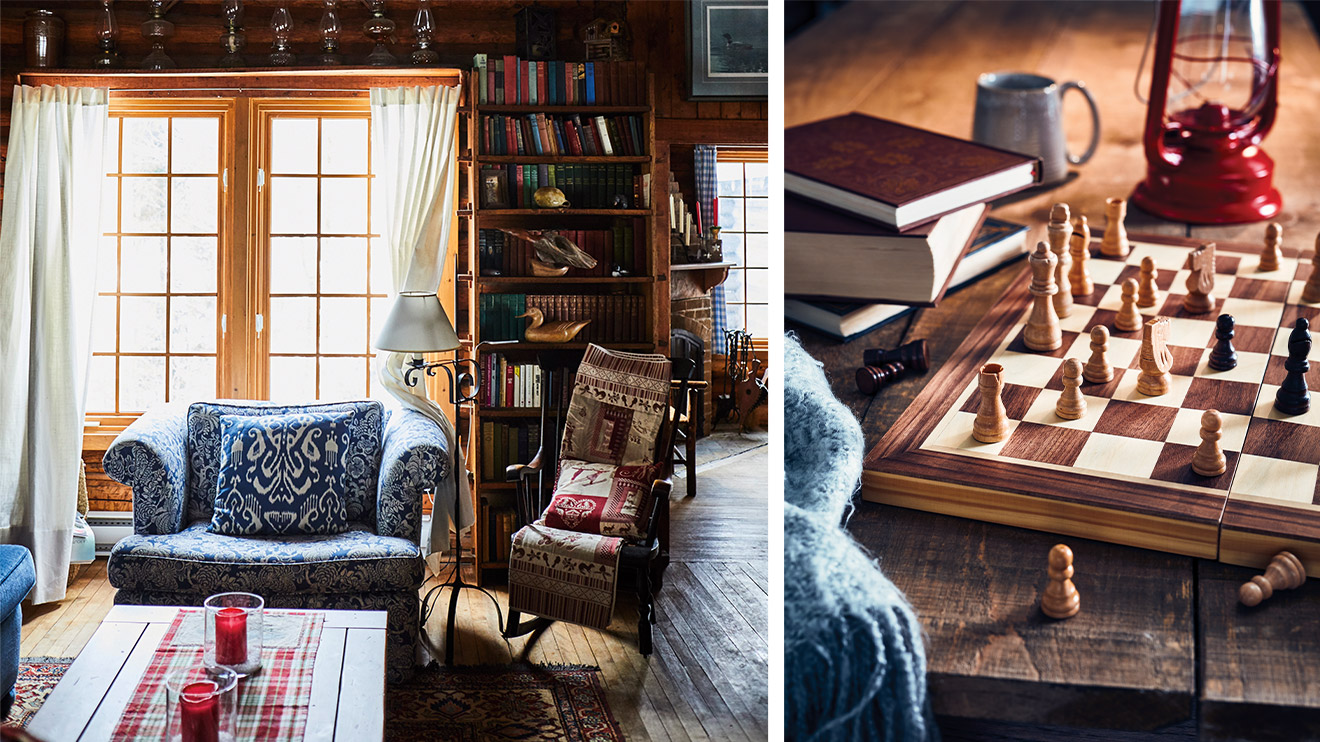 6. Chinese Seafood Fondue
The uniqueness of this fondue lies in the fact that fish, seafood and wontons are dunked in a broth brimming with Asian-inspired flavours! Prepare everything before heading out and, when you return with your cheeks red, all you have to do is heat the broth (why not try our RICARDO broth) and plug in your fondue pot.
7. Welsh Rarebit
Welsh rarebit is the British iteration of the classic croque-monsieur. It's topped with an onion confit, as well as a mixture of cheese, crème fraîche and mustard, before being baked in the oven. It makes a great light meal, particularly with a beer and a salad, before starting up a game of cards.
8. Slow Cooker Rigatoni with Tomato Sauce, Pork Shank and Sausage Meatballs
There's nothing quite like heading out for a day of skiing and returning later to this comforting smell wafting through the cottage. This rigatoni dish is a Saturday night meal just the way you like it, with pork that has been cooked slowly and is made to be savoured. Make it ahead of time for the flavours to be absorbed as much as possible.
9. Spiced Roast Beef with Brussels Sprouts and Red Wine Sauce
You simply can't go wrong with this roast beef recipe. It's quick to prepare and then simply let it cook low and slow in the oven, for an absolutely tender cut of meat (we went with a sirloin beef roast here). Along with Brussels sprouts, serve it with mashed potatoes for the ultimate in winter comfort.
10. Warm S'mores Dip
This warm s'mores dip is perfect for sharing. Just place it in the centre of the table and dip graham crackers into the mixture for a tasty reminder of summer weekends spent camping. In the minutes it takes for this dessert to rest, you can don your winter gear before taking it outside to enjoy by a warm fire.
Before letting go and taking it easy at the cottage, now's the perfect time to stock up on simple and comforting recipes. In addition, make things easier by preparing what you can in advance, in order to make the most of time spent with the family outside. Cottage living for life!