Monday: Spaghetti with Eggplant "Meatballs" and Tomato Sauce
This pasta recipe takes fresh eggplant and uses it to swap the meat in these hearty and delicious meatless "meatballs". Top the whole with our faux parmesan and you've got the ultimate vegan dish!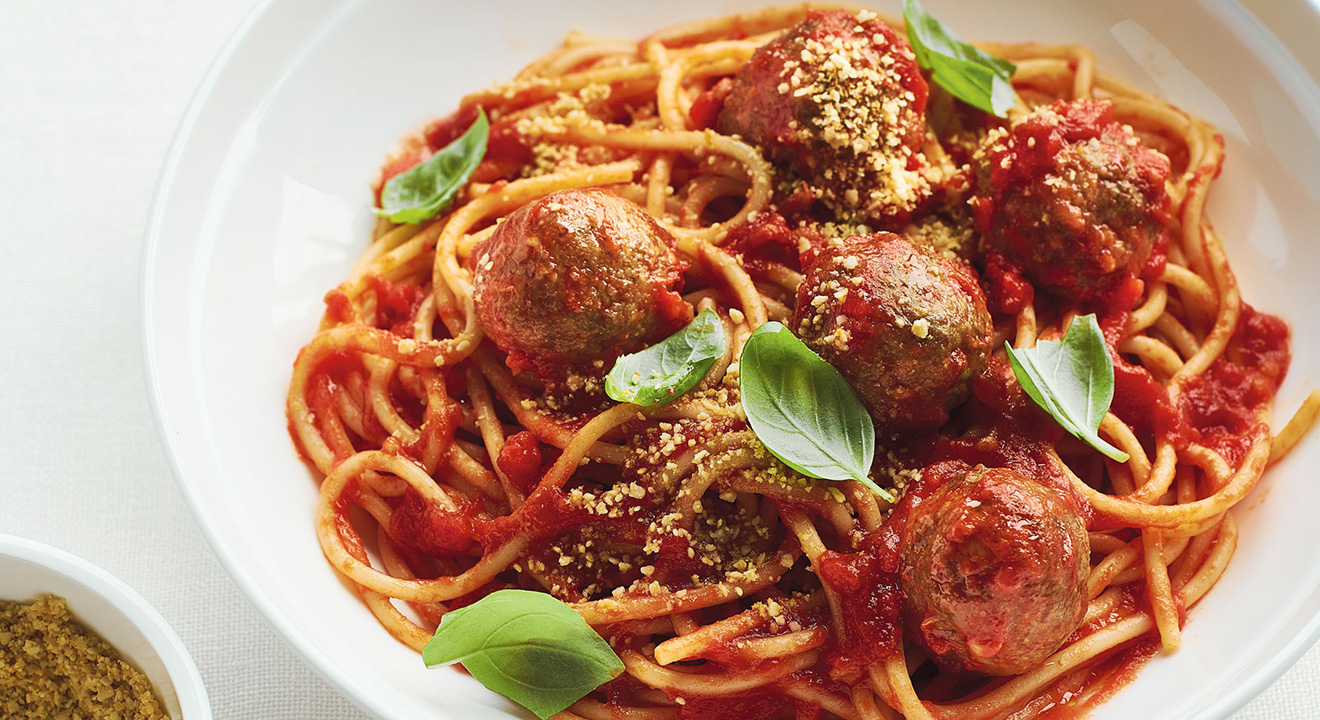 Tuesday: Beef and Squash Fried Rice
Sweet and nutty, butternut squash is a seasonal favourite for a reason! So why not add it to your weeknight fried rice to give it some autumnal flair?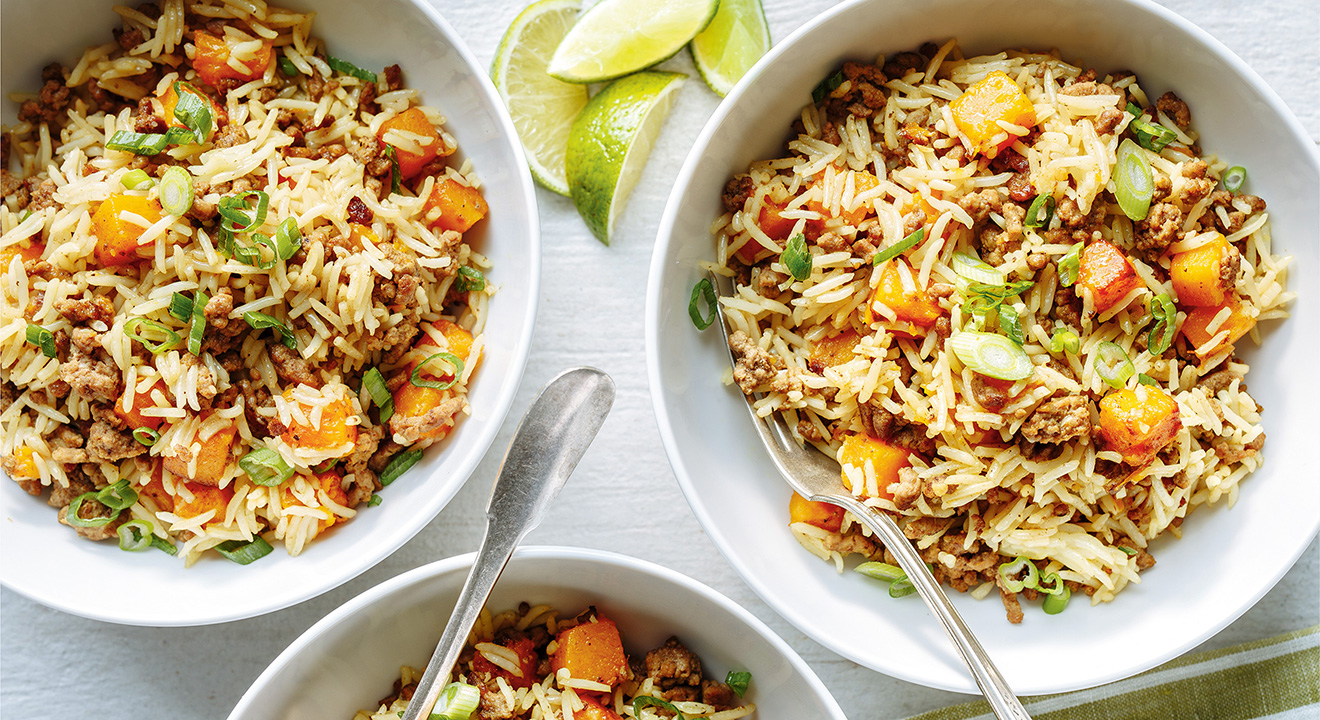 Wednesday: Pork Stir-Fry with Kale and Corn
Want to use your kale other than as chips or in a salad? This stir-fry wilts the leafy cabbage down just enough to rid it of its tough texture, and absorbs the umami flavour of the sauce.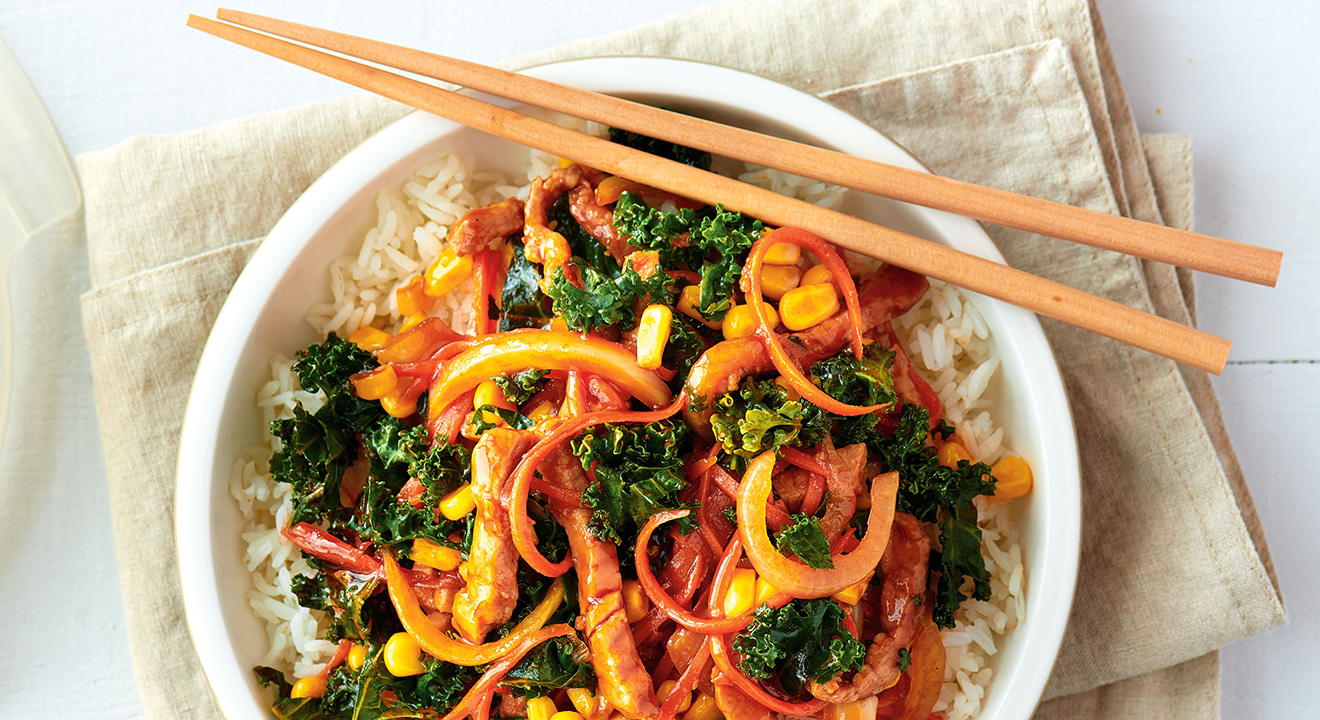 Thursday: Honey-Mustard Chicken Legs
Talk about a winning weeknight dish! With tender chicken and an addictive sauce, the kids surely won't mind that they're having Brussels sprouts for dinner.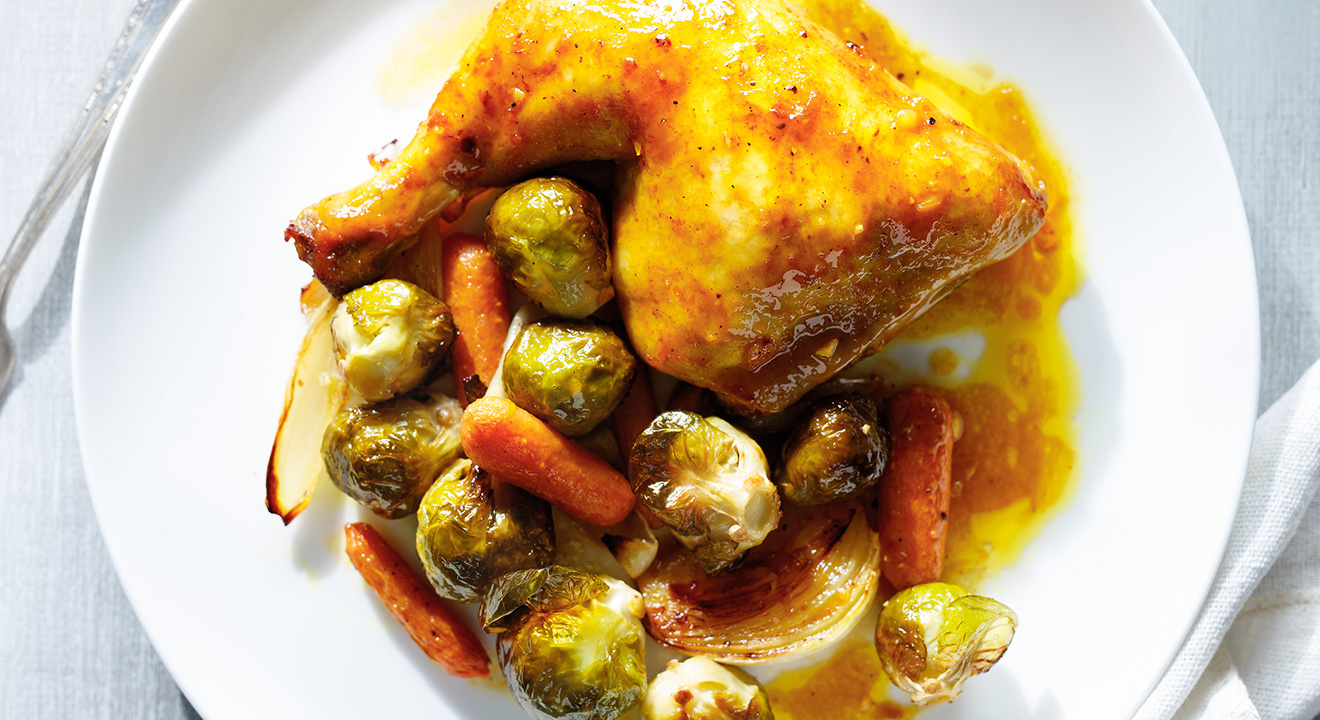 Friday: Mini Carrot Meatballs
Make Friday night pasta night with these miniature meatballs. We combined ground beef with carrot and leek for a dose of veggie goodness in every bite. Serve over spaghetti and enjoy!