1. Beet Gnocchi
You have to be patient and very precise when making gnocchi. With this recipe, the addition of beet purée makes the dough even more delicate. Take all the time you need to craft this Italian specialty.
2. Sesame Bagels
Introducing our first-ever bagel recipe! They're not that hard to make at home, but you'll need to stay close to the kitchen to keep on top of all the steps.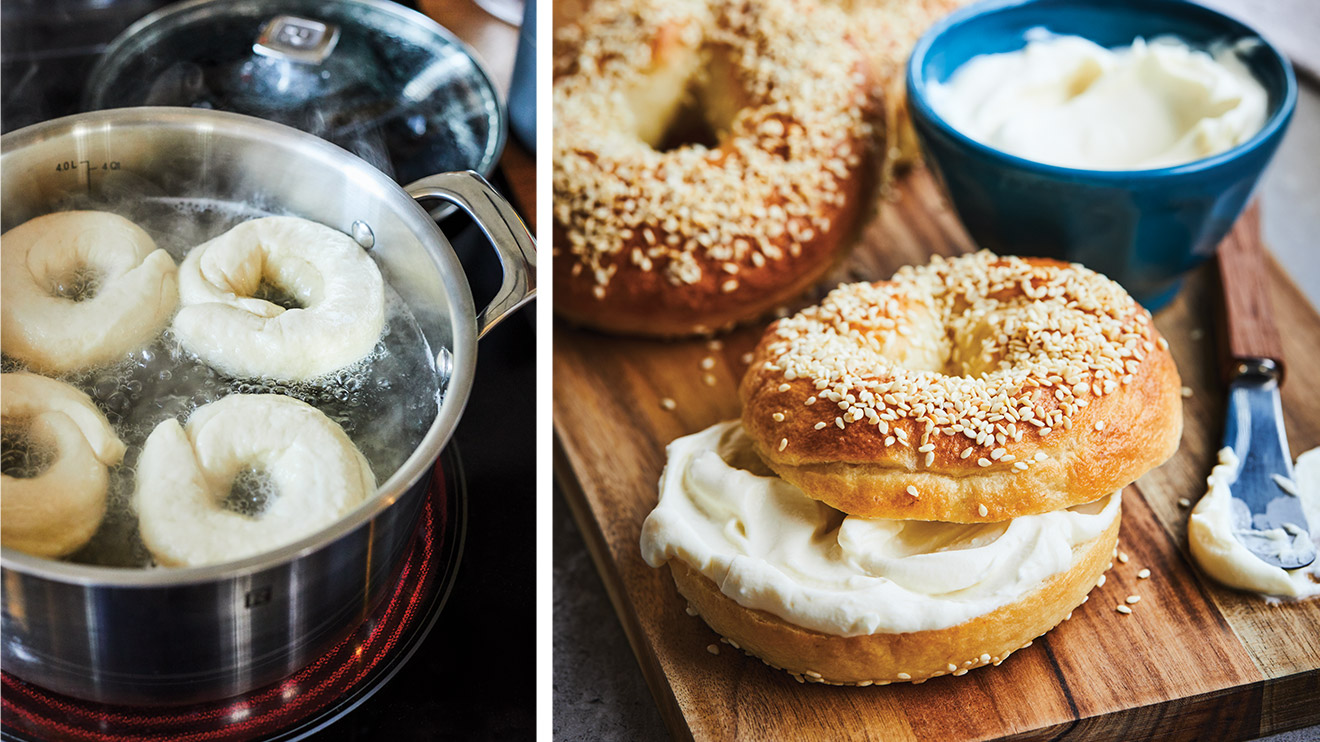 3. Homemade Cream Cheese
Bagels and cream cheese are a match made in heaven. Use that rainy day to make your own cream cheese. With this recipe, you'll get a huge payback for very little work.
4. Homemade Tofu
If you've ever wondered how tofu is made, making your own at home can be a fascinating experience. Want to try it? Check out this video, which takes you through all the steps. You need just a few ingredients and a lot of patience.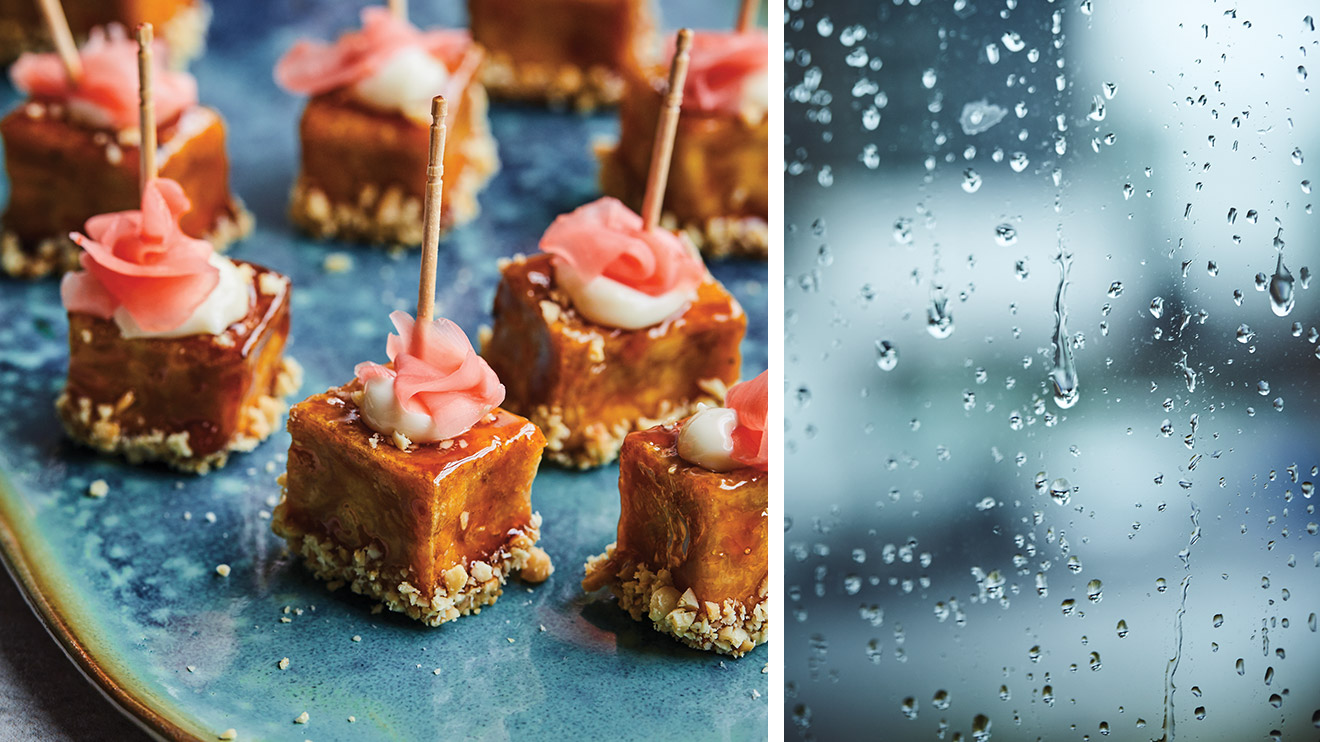 5. Glazed Tofu Bites with Peanuts and Ginger
If you've gone the extra mile and made your own tofu, we suggest you turn it into these gourmet bites. Serve 100%-homemade tofu appetizers to dazzle your guests.
6. Colombian-Style Empanadas
There's something soothing and Zen-like about the repetitive motion of folding these crescent-shaped pockets stuffed with seasoned meat. This video will show you the techniques needed to assemble delicious empanadas.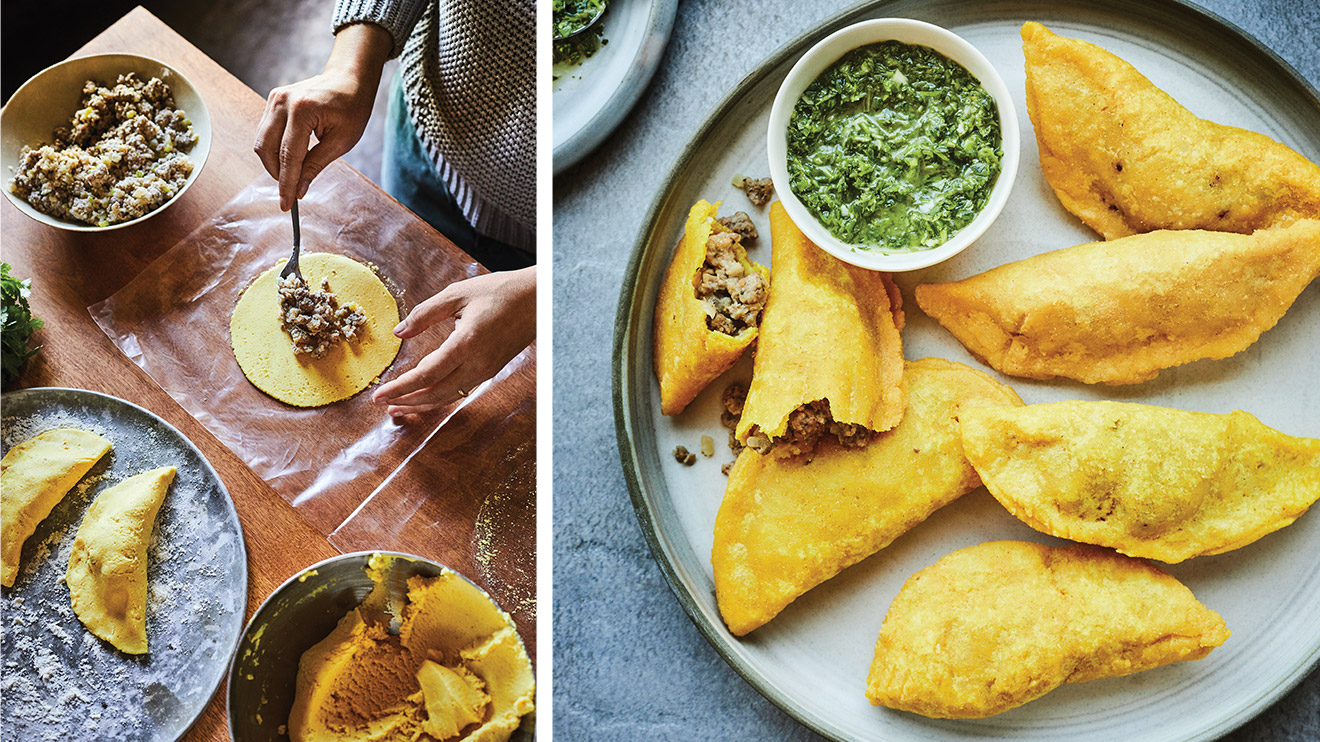 7. Cheddar Bacon Bread
This bread needs many hours of rest to properly rise, but that means you can finally dive into that novel you've been meaning to read. Serve it while it's still hot with a glass of red wine at happy hour, or toasted with roasted tomato soup.
8. Corned Beef
Trying to master the art of letting go? This recipe is good practice, because it takes three days to salt-cure the brisket. Corned beef has a flavour somewhat like smoked meat (even though there's no smoking involved), and, similarly, it makes fabulous sandwiches when served on rye bread with mustard, alongside red cabbage coleslaw and pickles.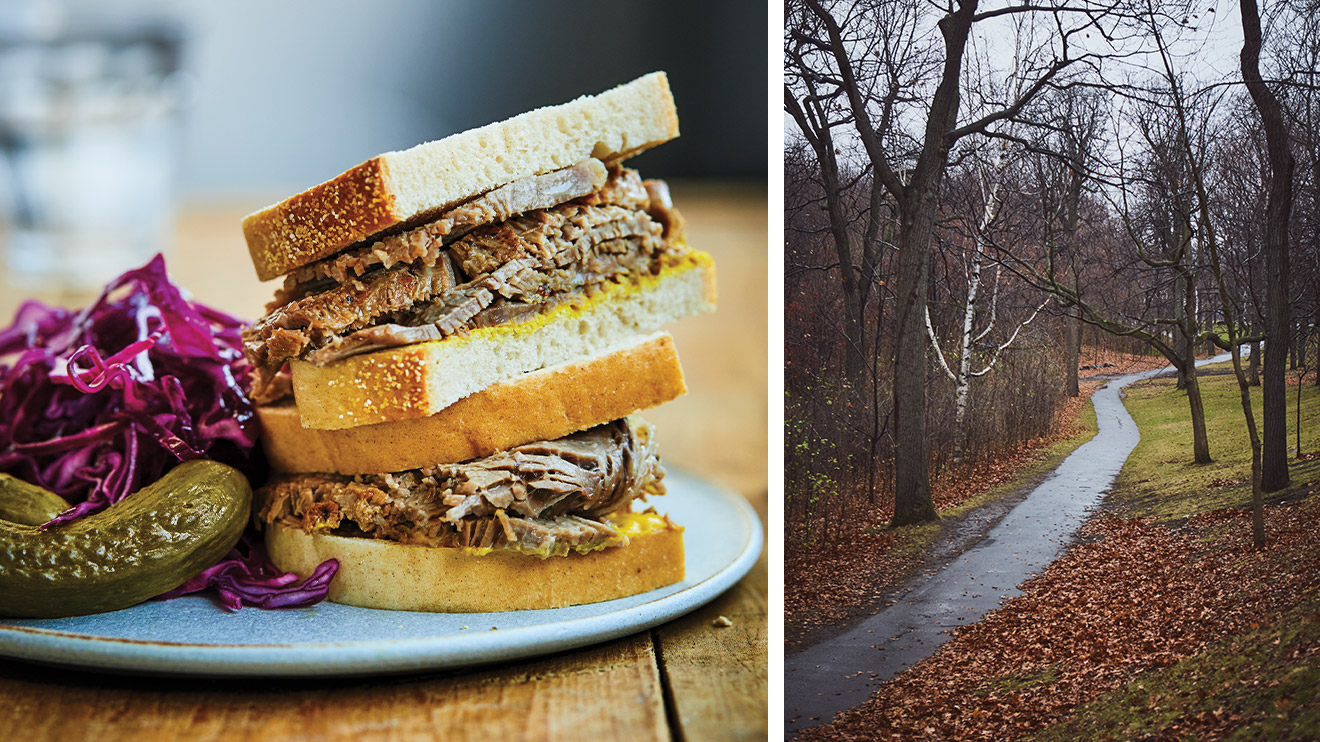 9. Beef Stock
When there's nothing pressing on your plate, it's so rewarding and relaxing to let things simmer for hours and hours. Why not make this rich, meaty-tasting beef stock that's a great foundation for many sauces and future meals.
10. Flaky Shortcrust Pastry
Halfway between shortcrust and puff pastry, the texture of this recipe channels buttery croissant. It freezes well, so make an extra-large batch and you'll always have some on hand. Check out our video for step-by-step instructions.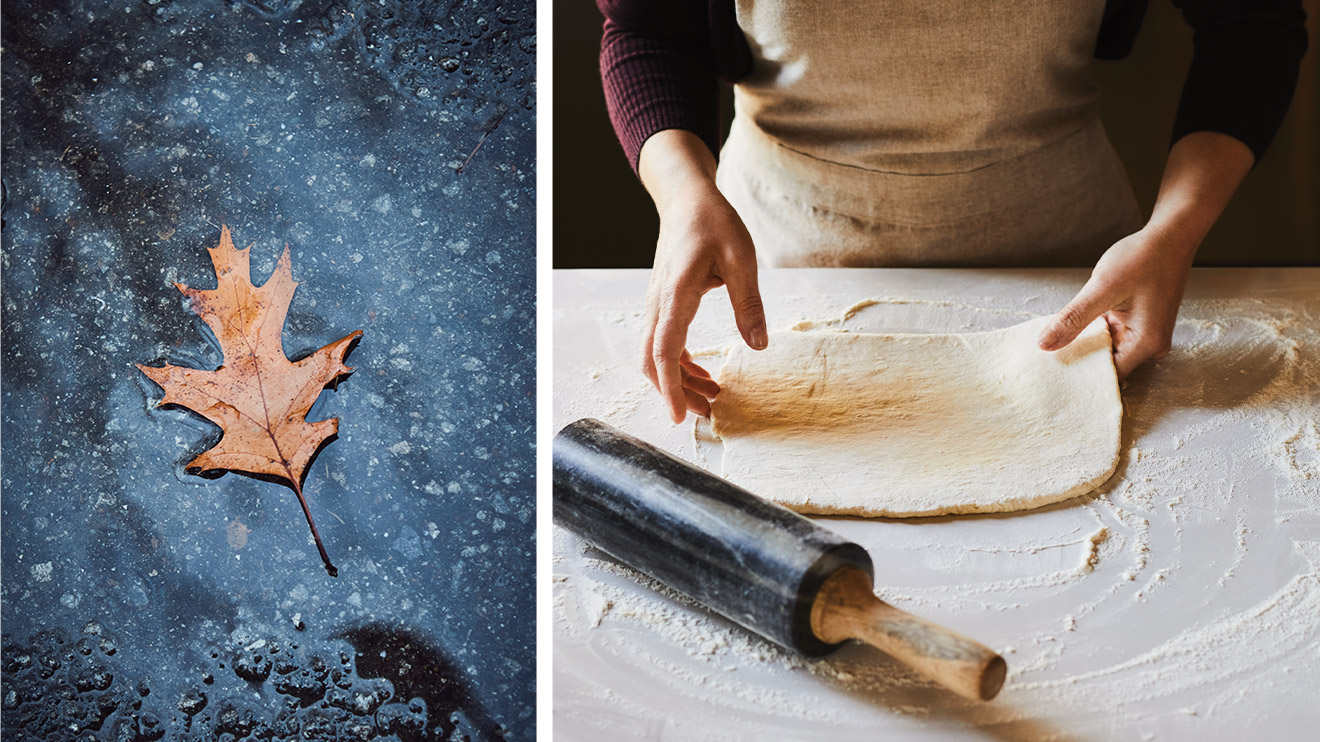 11. Braided Plum and Cream Cheese Tart
This charming rustic tart is a great way to showcase two homemade ingredients. Prepare it carefully and savour it with pride. But first, watch this video to learn how to braid your flaky shortcrust pastry like a pro.
Monkey bread is the ideal rainy-day recipe because brioche dough thrives in high humidity. And since kids love helping to make it, the whole family can have a great time monkeying around in the kitchen.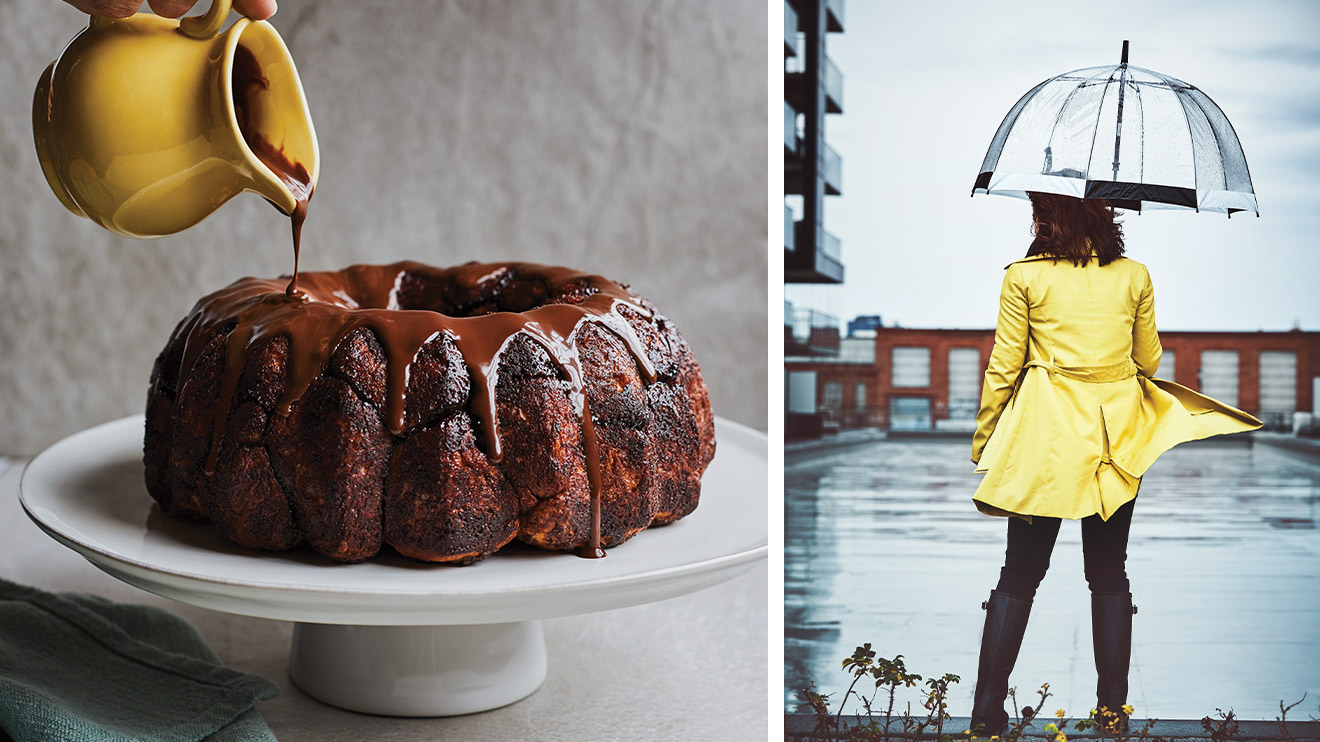 PHOTOS: MAUDE CHAUVIN