1. Pickled Beets
Start strong with a pickled classic! You're sure to be ready for the holidays. Meat pies,  roast turkey, mashed potatoes... We're already getting warmed up for the holiday season!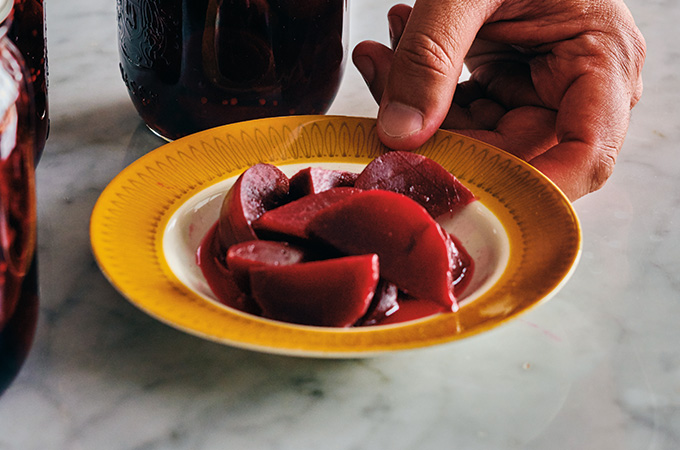 2. Pickled Cauliflower and Carrots
These vegetables can be served as an accompaniment to meat or fish, in salads or as an antipasto. They can also be kept refrigerated for up to six months.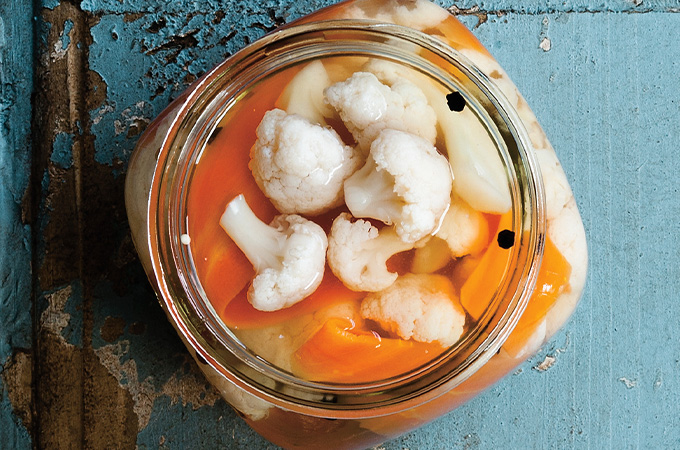 3. Dill Pickles
We're giving you a reader's comment to introduce this recipe: "My goodness, these are excellent! It's my first attempt at pickles, and I think I'll never buy a jar of pickles at the grocery store again. And so simple to do!" - Melissa F.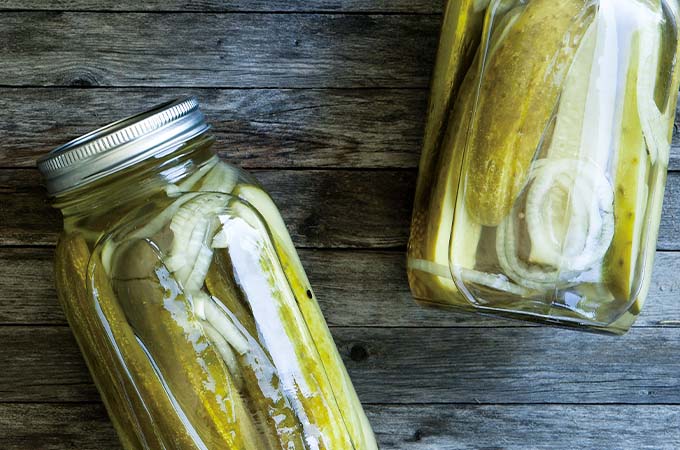 4. Canned Whole Tomatoes
Come home from work, take out one of your jars of tomatoes, and serve them with pasta or meat—it's as simple as that! If you don't want to use glass jars, Brigitte and Ricardo find resealable freezer bags also very convenient to keep their tomato sauce in the freezer. This means you can skip the sterilization step.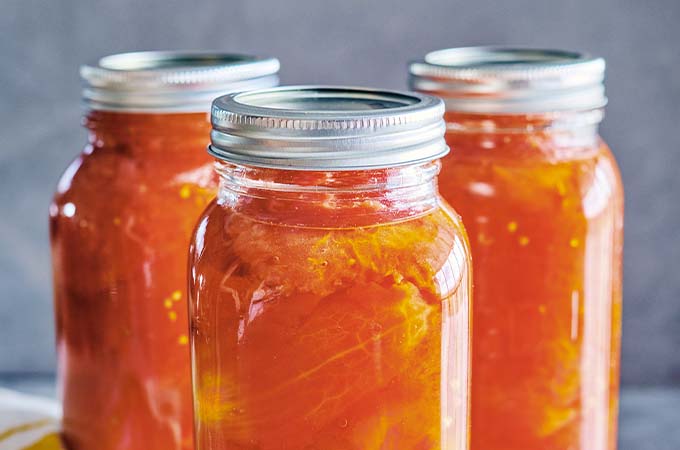 For successful canned tomatoes
- Buy the tomatoes a few days before making your recipe and place them on a sheet outside to maximize the ripening and flavour of the fruit by turning them over a few times.
- If the tomatoes have defects or rotten areas, after washing them well and before getting ready to cook them, remove all the damaged parts.
- The size and maturity of the fruit will cause the tomatoes' water content to vary and, therefore, the cooking time for the desired consistency of the sauce.
- The acidity (pH) level of tomatoes revolves around the critical limit of 4.6, from which canning must be done in boiling water. Adding lemon juice to tomato recipes and canned tomato sauce allows for hot water treatment.
5. Canned Tomato Sauce
This is a standard tomato sauce, but don't hesitate to add any aromatics you like, such as garlic, basil leaves, laurel, oregano, etc. Don't salt the tomatoes, as it's added to the jars when canning.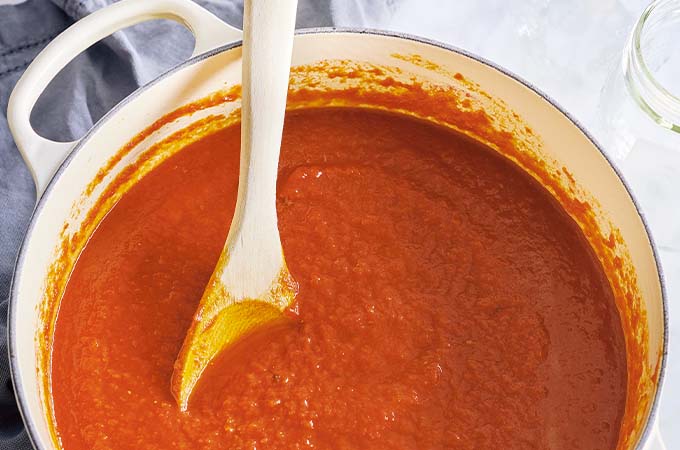 6. Homemade Ketchup (The Best)
Just because the holiday menu isn't in the works just yet doesn't mean you can't get a little ahead of the curve!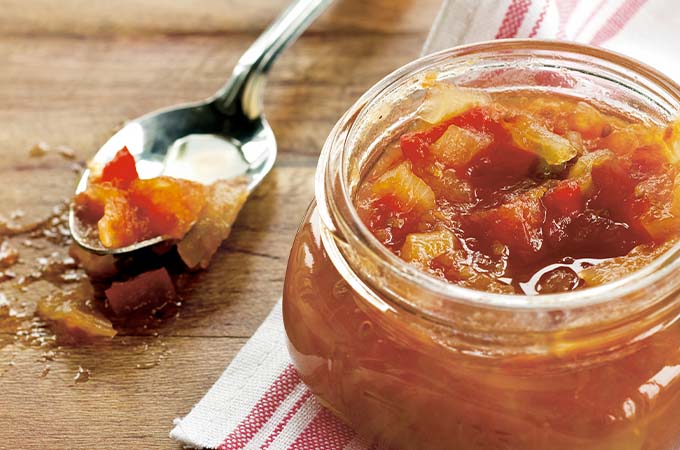 7. Apple Jelly
Easy and quick to prepare, this apple jelly is a delight on toast at breakfast.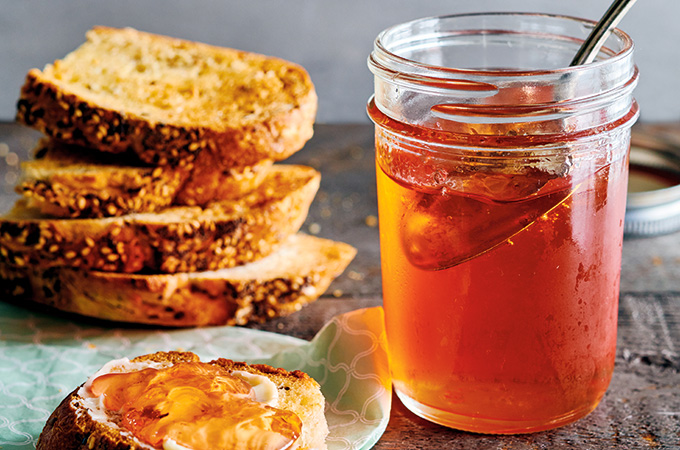 For a successful fruit jelly
Usually count 3/4 cup (160g) of sugar for each cup (250 ml) of juice obtained after cooking the fruit. This amount of sugar may seem like too much, but it's necessary to allow the jelly to thicken. It is important to choose fruits rich in pectin, such as grapes and plums; otherwise, commercial pectin must be added.
8. Pears in Syrup
If you have a little bit of a sweet tooth, these pears in syrup are perfect. We like to serve them on crepes or waffles.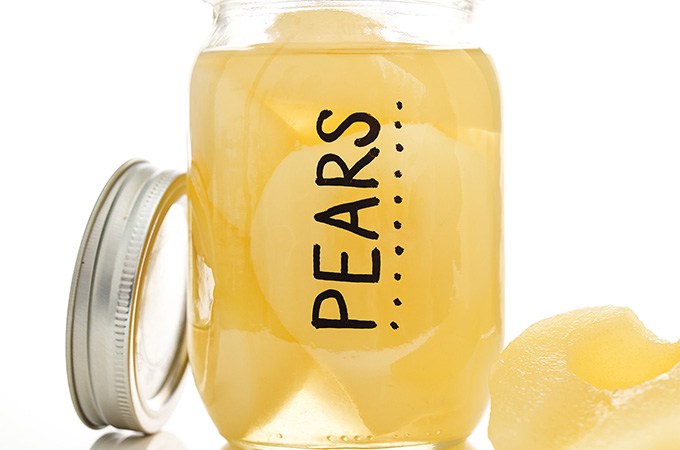 9. Strawberry Jam (The Best)
Meet your new breakfast best friend. This jam is so good, you'll want to spread it on freshly baked homemade bread.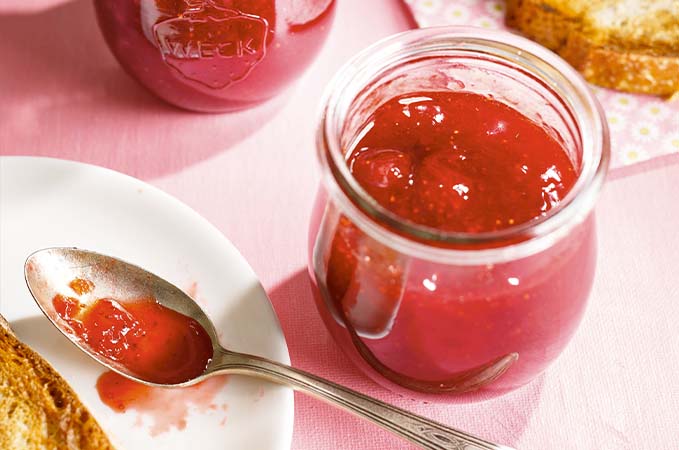 10. Raspberry Jam
This jam recipe has a perfect consistency that lets the fruit express itself simply and beautifully.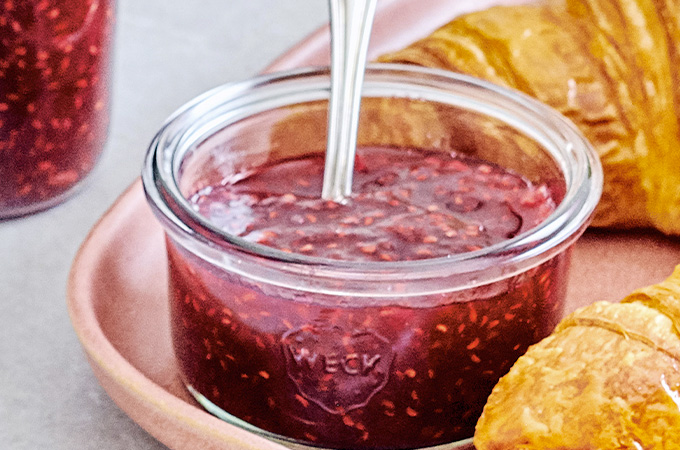 For successful jams
The plate test makes it easy to test the consistency of your jam. Before cooking the jam, place a small plate in the freezer so that it's cold. After the suggested cooking time, remove the pan from the heat to stop the cooking and place about 1 tsp (5 ml) of jam on the plate. Immediately put the plate back in the freezer for 2 minutes. If the jam is thick and slowly flows into the inclined plate, the jam is ready. If the jam is not consistent enough, continue cooking for a few minutes and repeat the test.