1. In waffles
Once you've made these waffles for the first time, they'll become your new weekend brunch favourite, guaranteed! The whipped egg white adds a lightness to the mixture. All you need to do then is serve it with maple syrup, a strawberry coulis or homemade chocolate hazelnut spread.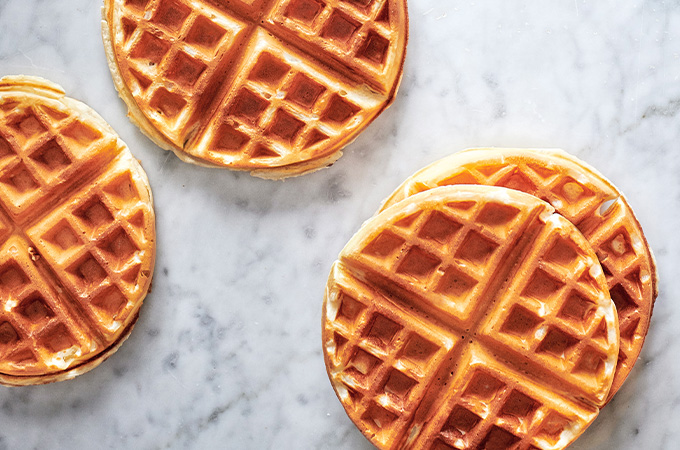 2. In chocolate granola
Egg white can be useful in sweet recipes, such as in this granola. Once frothed, it acts as a binding agent and, thanks to its texture, it helps lessen the need for additional sugar and fat. What's more, it facilitates the blending of the maple syrup and cocoa.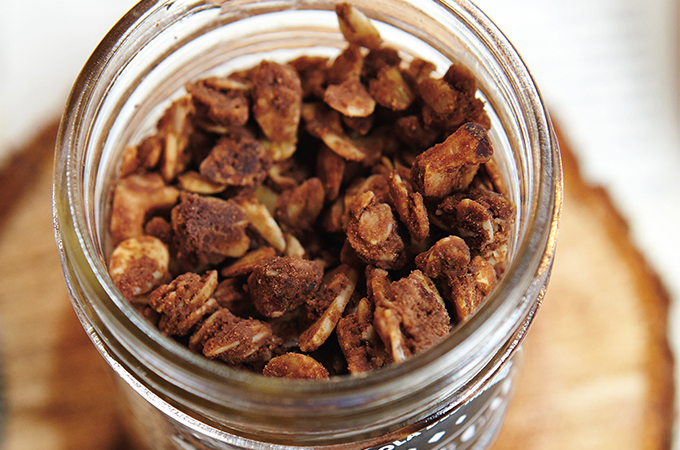 3. In salt-crusted fish
With this technique, your fish will be tender and flavourful thanks to the crust, which imprisons the moisture inside. Using egg whites here allows the dry ingredients to stick together—in this case, the salt—and contributes to even distribution within the mixture.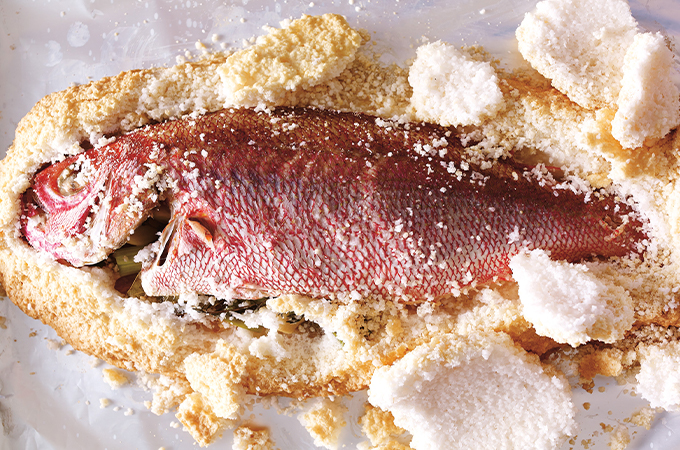 4. In cocktails
When making a cocktail, we want it to be both tasty and pretty. Adding egg white to your shaker helps add a gorgeous mousse, like in the amaretto cocktail below. This versatile emulsifier harmonizes with almost all alcohol and aromas used in your drink.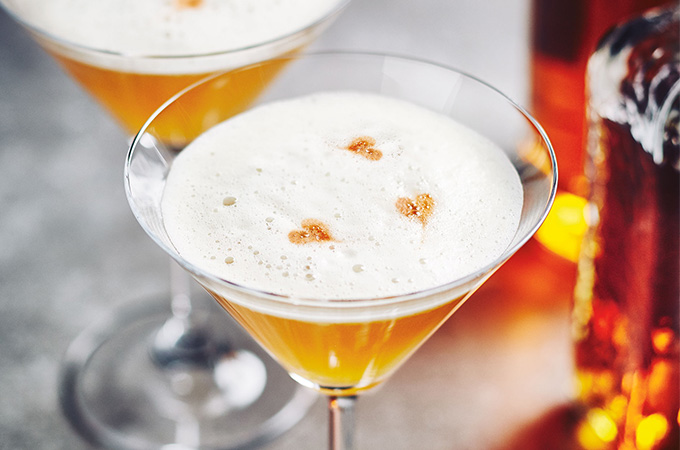 5. In royal icing
This icing is a great way to use excess egg whites. Royal icing has the advantage of being easy to make, along with the fact that it quickly hardens when it comes into contact with air. It's great for decorating pastries and to add details to cookies. Let your imagination run wild!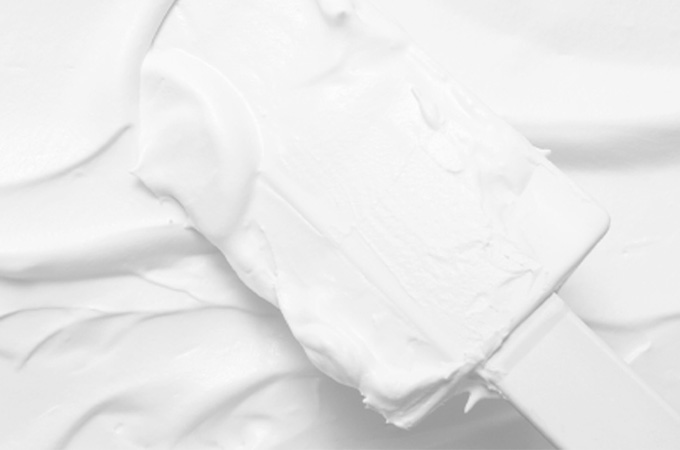 If you ever have leftover egg whites and don't need to use them right away, it is always possible to chill them until ready to use. And you won't be without ideas to use them and avoid food waste.
6. In a pie
Our kitchen team often uses egg whites to brush the bottom of a pie crust to keep fruit from soaking into the crust. This technique plays a role in the classic meringue, which finds a place in a delicious pie or chocolate pavlova!
7. In an omelette
Great any time of day, this egg white omelette is airy like a cloud. Its versatility allows you to vary the flavours and ingredients, depending on your tastes or what's in your fridge! It's truly a winning good-for-you dish.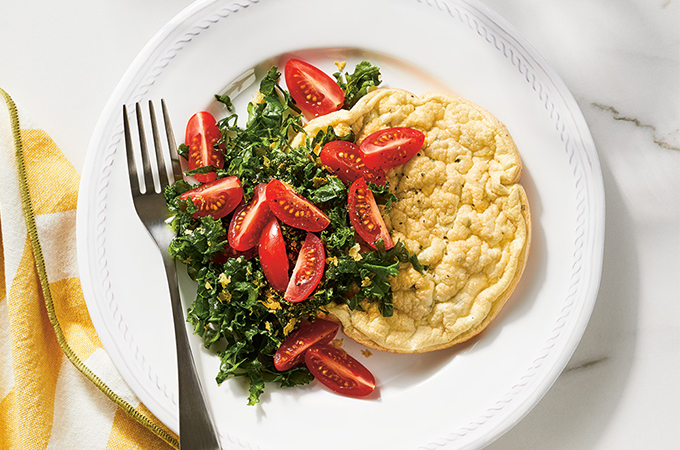 8. In Italian cookies
If you're looking for a cookie with crunch, look no further than these Italian almond and amaretti cookies. These sweets taste wonderful with a mug of tea or coffee. The egg whites, once the cookies are baked and golden, bring a delightful crispiness.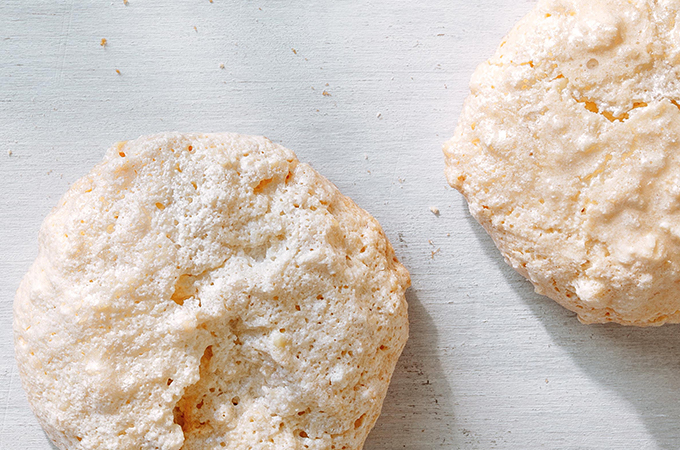 9. In a mousse
When searching for a dessert that doesn't require too many steps, break out the egg whites to make a raspberry mousse. Just a few turns with a hand mixer is enough for a light and frothy final result. Use the same technique to make these raspberry îles flottants, a sweet way to cap off any meal.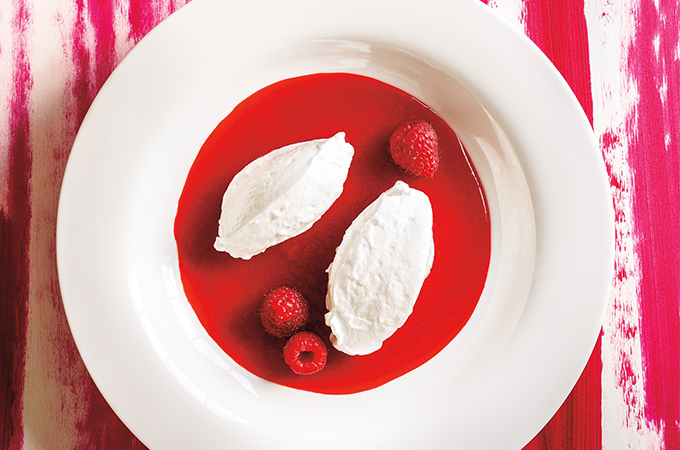 Cream desserts, mousse and meringues
10. In a cake
Egg whites can bring airiness and sponginess to a cake. The best example of this is in angel food cake, which garners raves in its classic version or with maple syrup. This lightly golden genoise can be served cubed or sliced, coated with fruit coulis or chocolate.