1. What do you do if you don't have a deep fryer?
Use a sheet pan, of course! This is especially true when making baked falafel. In addition to not requiring a deep fryer, this baked recipe has the advantage of being faster than the original, because it is made from a can of chickpeas and not raw ones that need to be soaked first.
Three additions have been made to guarantee an interesting result: an egg and flour—to better bind the mixture—and cooked bulgur, which gives texture and recalls the grainy appearance of falafel. Enjoy them hot in pita bread with green tahini sauce and a garnish of tomatoes and cucumbers.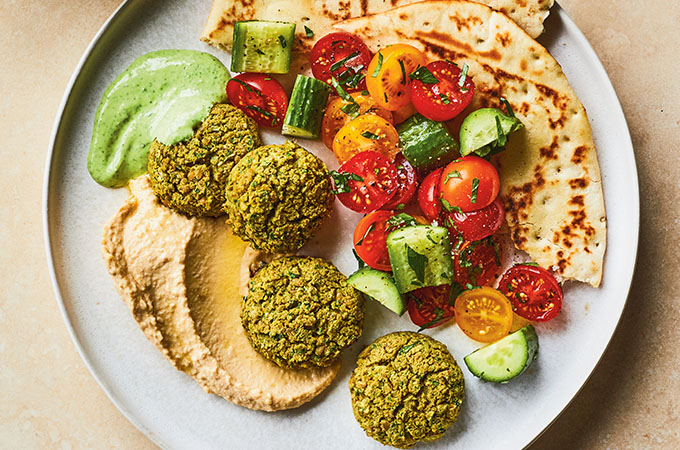 Other crispy recipes to make without a deep fryer:
2. Does it freeze?
Most of the time: yes, yes and yes! This is really THE question champion that we are asked most often across all recipe categories! The other question would be: Does it thaw? Because even if everything freezes, everything doesn't thaw with equal results.
Braised meat, like this red curry beef recipe, will be as good after a trip to the freezer as if it had just been made. That's why it's made in advance and then frozen for a future meal. When the time comes, all that remains is to finely cut some vegetables and then add them to the sauce so that they cook while the dish reheats.
3. Do desserts freeze, too?
Yes, that too! Muffins, cookies, scones, date squares or maple fudge... There is no shortage of suggestions for desserts to freeze that satisfy your sweet tooth, starting with these maple and hazelnut squares!
Cut into portions, this frozen dessert is ideal for a last-minute treat. It thaws quickly, given its high sugar content, and its texture—as well as its sweet taste—is the same as before freezing.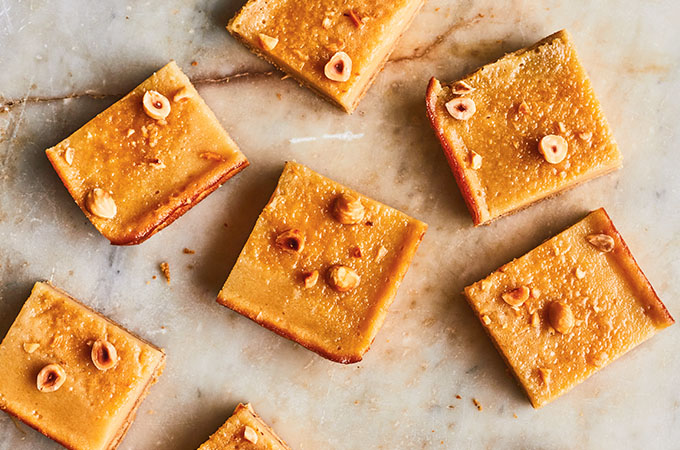 4. How to recover wilted lettuce?
Have you ever tried cooking it? If we're answering your question with another question, it's because our lettuce use often stops at salad. Cooking it is far from a normal reflex, yet the potential is real.
These pancakes, whose texture is reminiscent of fritters, are perfect for using those wilted leaves. They must be cooked quickly in a little oil and drained well through a sieve, though—like spinach—to prevent them from releasing too much water.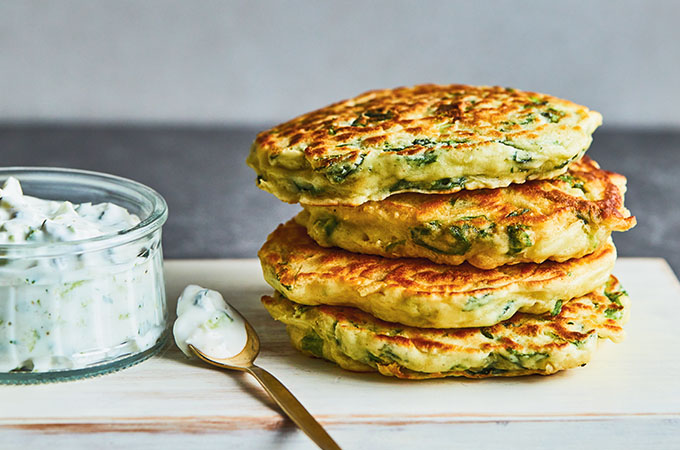 Lettuce storage tips
• Wash romaine and curly lettuce before storing it in the refrigerator, but wait until the last moment to wash more fragile varieties, such as Boston.
• Store lettuce in a perforated plastic bag or non-airtight container; allowing it to breathe prevents it from deteriorating.
• Keep it away from ethylene-producing vegetables or fruits, such as bananas, apples or tomatoes. Lettuce is sensitive to this gas, which browns its leaves.
5. What are your top tips for cooking solo?
Rule number one: Have fun! It is not always necessary to adapt a recipe to enjoy it alone. A dish made for two makes a great lunch the next day, and a dish for four gives you leftovers which you can freeze in portions, perfect for weekday meals.
This salad is perfect to use up what's in the refrigerator or pantry. It can be adapted to another protein, like leftover pork tenderloin, chicken breast, or feta and chickpeas. A bag of cooked shrimp in the freezer is the most convenient when cooking alone, as you can choose how many shrimp you're hungry for, and immerse them in the broccoli cooking water to quickly thaw them.
6. A new recipe for fresh pasta?
Discover mezzelune! This homemade pasta, cut with a round cookie cutter, is filled with a soft and delicate stuffing mixing zucchini and ricotta. The rounds are then folded to form half-moons. A basil broth infused with butter completes the plate and enhances the taste of this simple dish, which you can boast of having made from start to finish!
7. Do you have a new recipe using your sous-vide cooker?
Are you tempted by duck breast? In this recipe, potatoes and duck breast are cooked sous vide in two stages, given their different cooking temperatures. We suggest starting with the vegetables and cooking the meat afterwards. With this method, you can't mess up cooking the duck. The dish is accompanied by potatoes and a pan-fried endive, and the duck is drizzled with a hot vinaigrette made from melted fat, balsamic vinegar and currants.
For tips and plenty of recipes for using the sous-vide cooker, go here.
8. Do you have a new recipe using your pressure cooker?
Our suggestion: beef and barley soup—total comfort! This soup, made with beef shank, vegetables and barley, is so good, and by preparing it in a pressure cooker instead of on the stove, you'll save two hours of cooking time so that it's ready in about 30 minutes. Its light tomato broth also has peppers, which bring some some colour and a sweet note to this dish.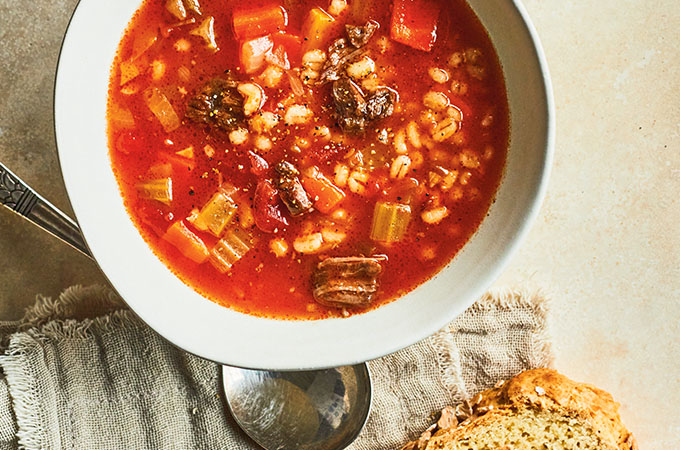 9. Do you have a recipe for homemade hamburger buns?
Now, yes, and they are perfect. The craze for homemade bread has been particularly strong in recent years. Then barbecue season came, and demand for hamburger buns exploded. You have to be standing in front of an empty burger bun shelf on a beautiful summer day to understand the importance of having a good recipe on hand! Even more convenient: We suggest cooking a batch and freezing half of it for the next time burgers are on the menu.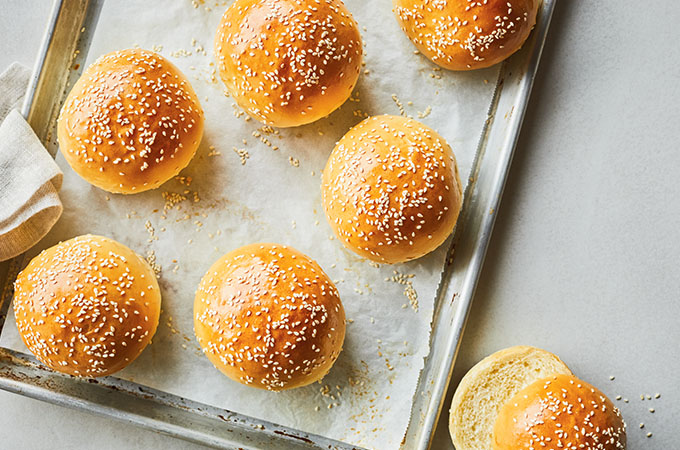 10. What's a great, quick dessert idea?
This layered treat is made in the blink of an eye. Round ginger cookies (or flower-shaped as we used here), cream cheese, sugar and fresh raspberries are all you need to prepare this dessert-in-a-flash. The filling is spread between layers of cookies, then the dish rests in the freezer while you eat dinner. It's that easy!